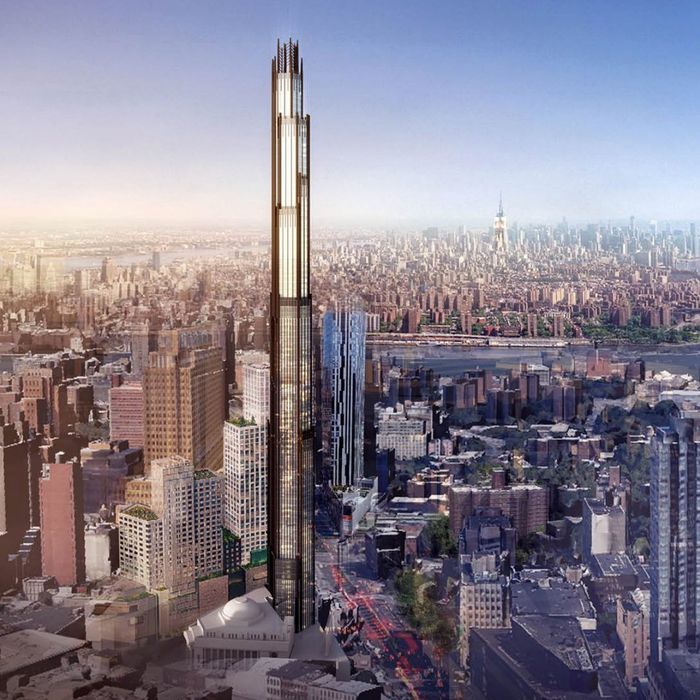 Can't fight this.
Photo: SHoP Architects
Not content with letting Manhattan have all the fun, Brooklyn is officially getting that 1,066-foot skycraper, after the Landmarks Preservation Commission gave the proposal the okay Tuesday. The massive tower will dominate the borough's skyline, standing almost double the size of any other building. The sky-high structure will go up on Flatbush Avenue, looming over Downtown Brooklyn at 9 Dekalb Avenue.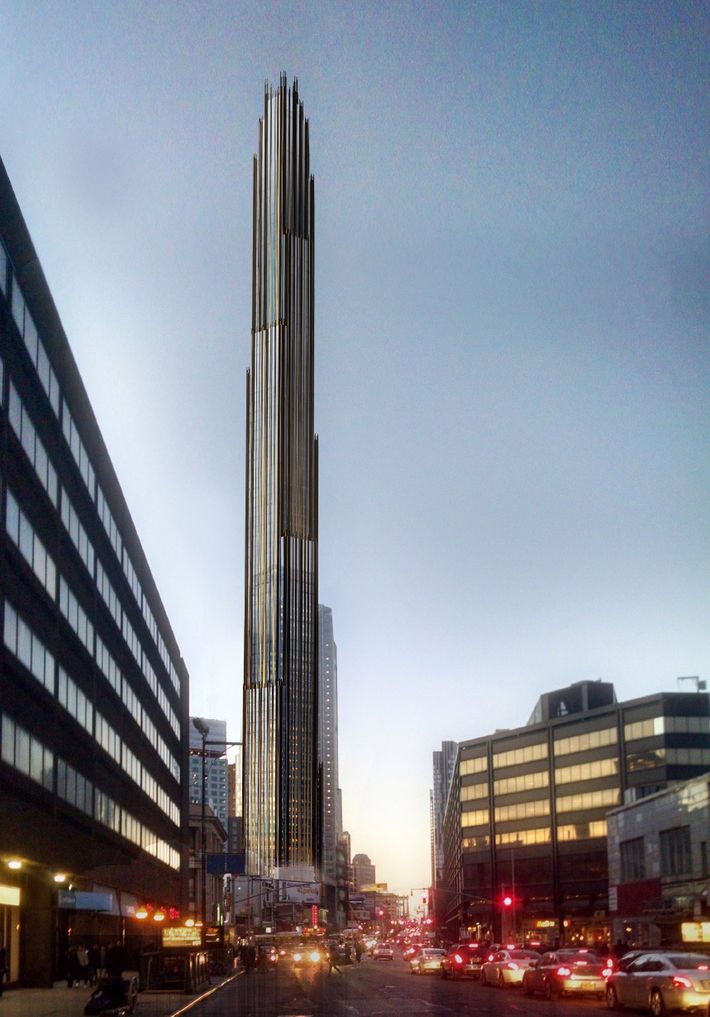 Last year, the building developers purchased the Dime Savings Bank, a landmark constructed in 1908, and with it gained the bank's air rights, freeing up the space to build the supertall. SHoP Architects, which is designing the tower, will incorporate that landmark into the skyscraper and install a to-be-announced retailer. The architects also released some proposals on how they'll restore the interior and exterior of the bank, and integrate the behemoth that will sit next to it.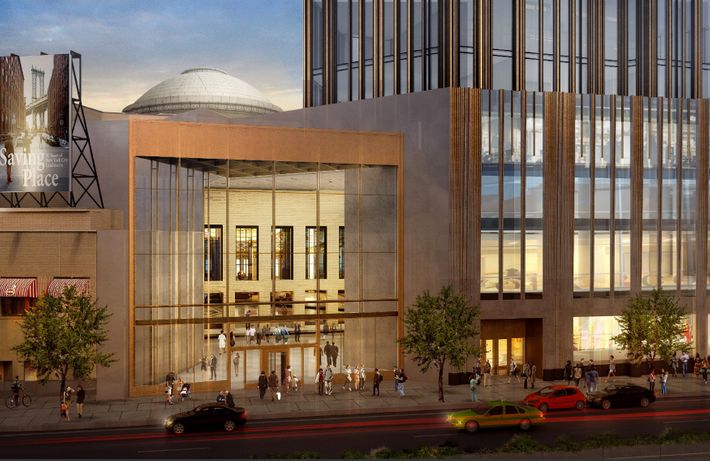 The tower will stretch 73 floors and consist of about 500 units — though at least 20 percent will be affordable. The tower should boast great views of the traffic jams on Flatbush Avenue and the chance to look down on Junior's Cheesecake. It's unclear when construction will begin, but the developers had initially targeted a 2019 opening, so you have a couple of years to find a great apartment in pretty much any other borough.