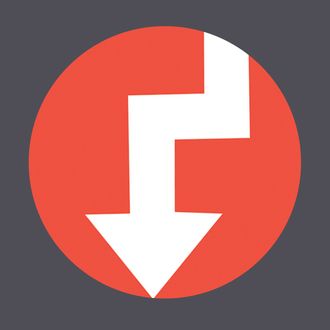 A new Financial Times report (subscription required) paints a "wtf" and "fail" picture of BuzzFeed's revenue: The company's been forced to cut its 2016 revenue target in half, from $500 million to $250 million, after missing its 2015 target by more than $80 million — nearly a third of the target figure. According to three sources who spoke with FT, the sprawling content engine generated less than $170 million in revenue in 2015 against an internal target of $250 million.
That's not entirely unexpected (Lucia Moses at Digiday first reported that the company missed its targets in February), and it's less a sign of imminent doom than it is of more realistic expectations. The digital-media economy has been built on a swamp of venture capital, and most people understood that there would be some settling (if not sinking) once the initial phase of construction was completed. Nevertheless, that's a wide swing between targets, and one that could put a damper on BuzzFeed's larger ambitions in video and TV.
The problem, according to FT's sources, is that the company is having trouble scaling its sponsored-content operation. Unlike most of its peers, BuzzFeed doesn't sell "display ads" — the banners and overlays you typically see on news sites (like nymag.com). Instead, it makes money by selling so-called "native" ads — posts or videos similar in tone and format to BuzzFeed's editorial content, but made at the behest of a given advertiser, who has editorial control over the unit. "Native" has traditionally commanded a lot more money than "display," but it's also more resource intensive: "It takes too long to do each campaign, and you can only do so many," one source told the Financial Times.
This is particularly true in the case of video content, where most of BuzzFeed's resources have gone over the last year or so, as anyone who's come across a "Tasty" recipe on Facebook has noticed. For a number of reasons, among them the enormous, young audience on YouTube and the quirks of Facebook's News Feed, which promotes video over external links, BuzzFeed videos can attract much larger audiences than traditional posts, and BuzzFeed's web operation has slowed as its video operation has accelerated. (Buzzfeedologists will note that Jonah Peretti, the company's founder, moved to L.A., where "BuzzFeed Motion Pictures" is based, earlier this year; a February Fast Company profile of BuzzFeed barely mentioned editor-in-chief Ben Smith, focusing mostly on Motion Pictures head Ze Frank.)
But video still represents a small portion of BuzzFeed's overall revenue, and as an operation it's much harder to scale than list creation. An article takes at most a writer and an editor to create, but even short videos of the kind that have created enormous audiences for BuzzFeed require several people and a lot of time to produce. At the same time, the gulf between what actually travels well online ("Guy Best Friends See Each Other Naked for the First Time") and what brands want to be associated with is wide, meaning BuzzFeed has trouble guaranteeing the virality potential advertisers are hoping for.
Which adds up, ultimately, to slower growth than the company, or its investors, have been hoping for. Some of that missed growth might be made up with TV deals — BuzzFeed took a $200 million investment from NBCUniversal last year — but it seems more likely that BuzzFeed will just be recalibrating its ambitions. Or maybe it'll figure out how to make money off the 800,000 people who tuned in to watch two BuzzFeed employees explode a watermelon live on Facebook last week.