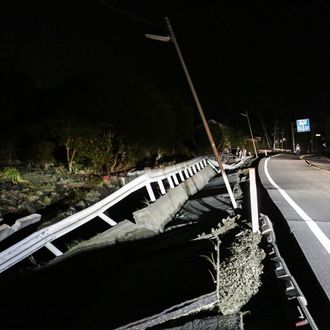 A road newly damaged by the earthquake is seen on April 16, 2016.
Photo: Taro Karibe/Getty Images
A magnitude-7.3 earthquake shook southern Japan early Saturday morning, local time, reports the Associated Press. The quake struck the area of Kumamoto, on Kyushu Island, which is still recovering from a magnitude-6.2 quake that rocked the region a day earlier. That foreshock killed 9 people and injured more than 800. 
No deaths have been reported yet in this stronger, more powerful earthquake, but authorities fear people are trapped in newly collapsed or damaged buildings. Repeated aftershocks continue to hit the region, and the area has been rattled by more than 100 aftershocks between Thursday's quake and the most recent, complicating cleanup efforts, reports the BBC.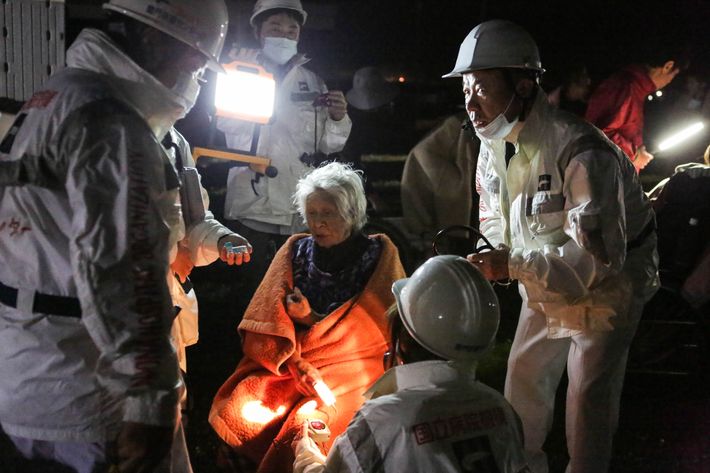 Japan issued a tsunami warning but lifted it in less than an hour. Officials also reported no damage at any of the region's nuclear plants, though almost all are offline following the deadly 2011 earthquake and tsunami that caused the Fukushima disaster.
The twin quakes hit the town of Mashiki the hardest, which, according to the Japan Meteorological Agency, sits right at two faults — though the epicenter of Saturday's quake was about eight miles northwest of Thursday's quake. Saturday's quake was shallow — only about six miles down — and about 15.8 times more powerful than Thursday's.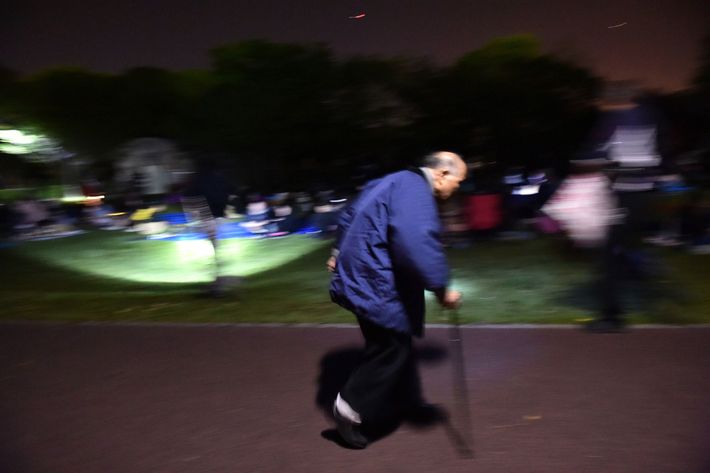 About 44,000 people from Mashiki and neighboring towns had evacuated and were already staying in shelters because of damage to buildings and homes.