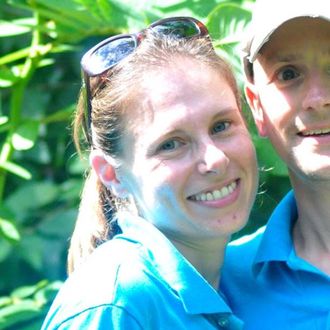 Photo: Palm Beach Zoo/Facebook
A critically endangered Malayan tiger killed one of its keepers at a zoo in Palm Beach, Florida on Friday, according to the Sun Sentinel. Stacey Konwiser, the 38-year-old lead zookeeper at Palm Beach Zoo, was attacked while she was preparing the animal for an afternoon show in a back area where the tigers eat and sleep. After the tiger was subdued, Konwiser was rescued and medevaced to a local hospital by helicopter where she was later pronounced dead. It was the first time an animal has killed anyone at the zoo over the 60 years it has been in operation. Konwiser, who worked at the zoo with her husband, was known as the "tiger whisperer" and had dedicated her life to protecting the animals. The male Malayan tiger that attacked her was one of four — three males and one female — at the zoo, which participates in a program to help save the animals from extinction, as less than 250 of the tigers are known to still live in the wild.
The fate the tiger that attacked Konwiser has not been decided yet, and in the meantime it is still at the zoo recovering from the tranquilizing drugs used to subdue it so rescuers could reach the injured keeper.
Here's a video of Konwiser explaining the zoo's tiger conservation efforts back in 2014:
The zoo will remain closed over the weekend and an investigation into the attack is ongoing. Zookeepers usually avoid ever coming into close contact with dangerous predators like tigers, and so it's possible some kind of equipment failure or oversight may have led to the fatal encounter. Nonetheless, the Palm Beach Post reports that animal-rights groups are already using the incident to protest zookeepers working in close proximity to dangerous animals, or in the case of PETA, that animals are kept in captivity at all. On Saturday, the Animal Defense Legal Fund called for the Palm Beach Zoo to face immediate federal investigation and harsh penalties over the incident. They report that at least 24 fatalities and 265 injuries, all preventable, have been caused by big cats in the US since 1990, resulting in the deaths of 128 animals, including endangered species. The Miami Herald points out that there was also another tiger-related death on Friday, when a rare white tiger escaped its enclosure in a private zoo in El Salvador and killed its keeper before being recaptured.