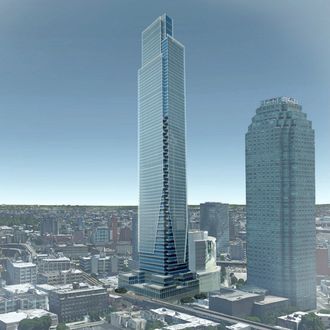 I see you CitiGroup tower, and I raise you …
Photo: United Construction & Development Group
Brooklyn got the official okay last week to build its 1,066-foot tower, and now Queens is getting its own thousand-foot-tall building. Technically, the Court Square City View tower in Long Island City will be 984 feet — but throw in the bulkhead and mechanical equipment, says Curbed NY, and the tower just hits four-digit territory.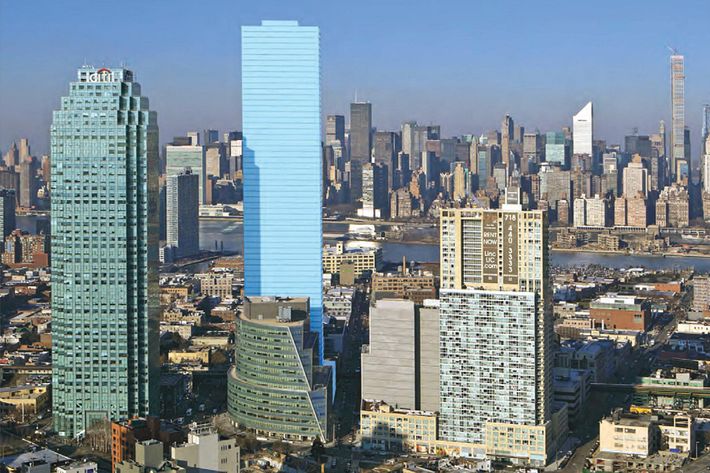 Developers filed the plans for the City View, which will rise up at 44th Drive, near Jackson Avenue, back in February. But in that proposal, the building topped out at 963 feet. Now New York Yimby reports that developers added another 21 feet to the original proposal, based on recent filings with the Federal Aviation Administration. Yimby points out that a building is considered a "supertall" when it reaches 984 feet — the exact height of this future scraper. We see what you did there, developers.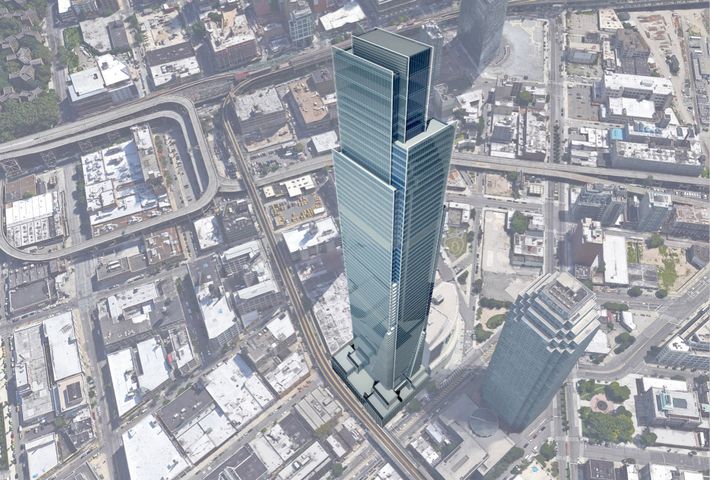 City View will be Queen's tallest building by more than 300 feet. It's stealing the title from its almost-neighbor the CitiGroup building, which, at 658 feet, is basically demoted to the JV squad of New York City skyscrapers. The City View proposals are not completely finalized yet, but developers are planning a mix of residential units (about 774 apartments) and commercial space on the ground floor. Construction is slated to begin in 2017, with the completed tower looming over the 7 train sometime in 2019. Your move, Staten Island.