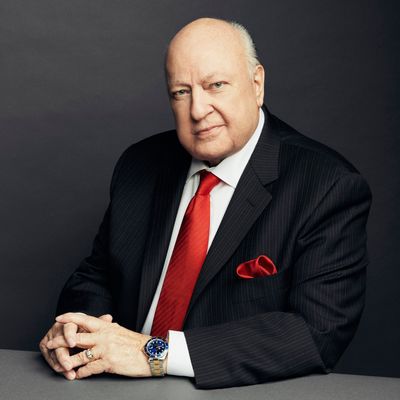 Roger Ailes
Photo: Wesley Mann/FOX News
A few days ago, Fox News chief Roger Ailes summoned the network's top executives to a meeting on the second floor of Fox headquarters in midtown Manhattan. After everyone took their seats, Ailes began berating them for being critical of the network's executive vice-president for news, Michael Clemente. "He starts yelling at people to stop trashing Clemente," a person briefed on the meeting told me. "People thought he [Clemente] was getting a
promotion."
But Ailes's show of support didn't last long. This afternoon, Fox announced that Clemente is being moved to a new "longform unit" at the network. Veteran Fox executive Jay Wallace will replace him as executive VP of news. For Fox, the shake-up has wide-ranging implications. Until today, Clemente was seen inside and outside the network as a leading contender to replace Ailes, who turns 76 next month. "He's out," a Fox host told me. "He's been kneecapped."
While the suddenness of Clemente's ouster stunned Fox hosts and producers, Ailes's very public backing of Clemente in front of his colleagues might have been seen as an omen. "Roger is very needy and insecure," one Fox veteran said. He's often nicest to you when you're on the way out.
One Fox anchor told me that Ailes suspected Clemente of leaking to the press over the past year. Inside Fox, where executives use burner phones because they fear their corporate lines are monitored, there's not much worse than being labeled a leaker. Another mark against Clemente is that he had a relationship with Rupert Murdoch. Ailes is said to dislike executives who build up independent power bases, and talking to Murdoch, Ailes's boss, would be seen as a threat. Lastly, Clemente, a former ABC News executive, never fully shed the stigma that he was an outsider. (Politically, he's a centrist). His replacement, Jay Wallace, is a longtime Fox executive, who's risen up through the ranks over the past decade. 
Fox spokesperson Irena Briganti did not respond to requests for comment about the announcement.