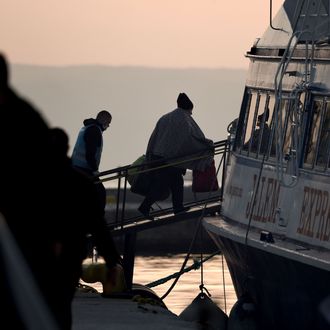 Migrants embark on a small ferry headed to Turkey from Lesbos.
Photo: Aris Messinis/AFP/Getty Images
The first boatloads of migrants sent away from Greece landed at Turkey's ports on Monday, marking the first wave of deportations for non-asylum-seekers as part of last month's deal to stem the flow of illegal immigrants to Europe.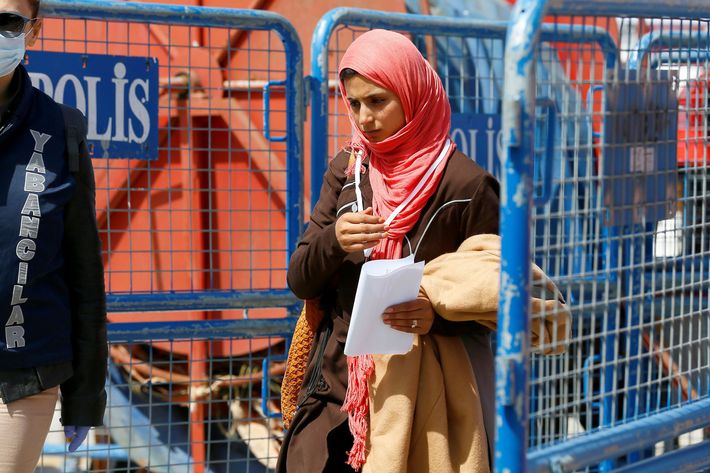 Officials deported nearly 200 migrants from the Greek islands of Lesbos and Chios. Border police said the migrants all went back willingly, and had not applied for asylum in Greece. Most of those steered to Turkey were from South Asia, including Pakistan, Afghanistan, and Bangladesh. The Guardian reports at least two Syrian refugees were aboard those ferries — both of whom reportedly voluntarily returned to Turkey and hadn't sought asylum. People who apply for asylum cannot be deported until those applications have been fully reviewed.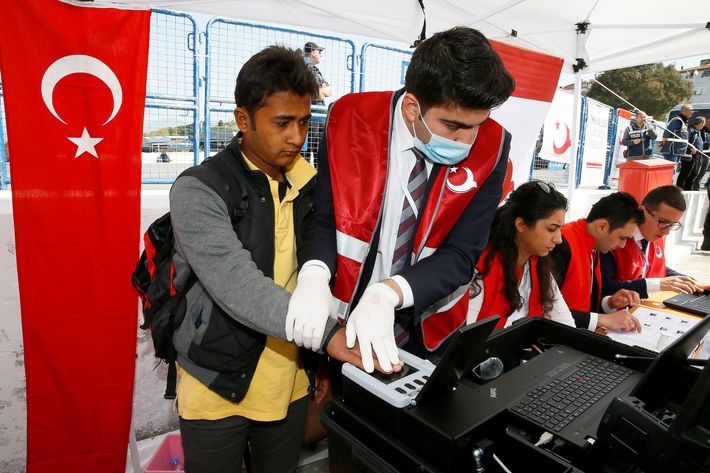 The migrants sent back to Turkey must register there. Economic migrants — basically all but Syrians and Iraqis — will stay in camps and await deportation back to their home countries. In return for taking back the migrants and refugees — and cracking down on land and sea smuggling operations — Turkeys gets 6 billion euros in aid from the EU. The European Union also agreed to loosen travel restrictions for Turkish citizens in the Schengen zone and reenergize decades-long EU ascension talks. European countries will also accept Syrian refugees who are registered and stuck in Turkish refugee camps, and resettle them legally on the continent.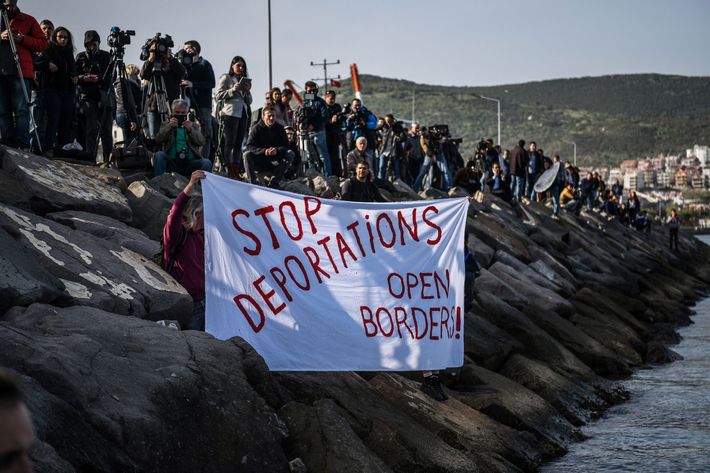 Still, Europe has only committed to welcoming approximately 72,000 Syrian refugees from Turkey per the terms of the deal. By contrast, more than 170,000 migrants and refugees have already sailed to Europe so far this year — adding to the approximately 1 million who arrived in 2015 alone. Then there are the more than 2.5 million Syrian refugees who have fled to Turkey since the start of the Syrian civil war.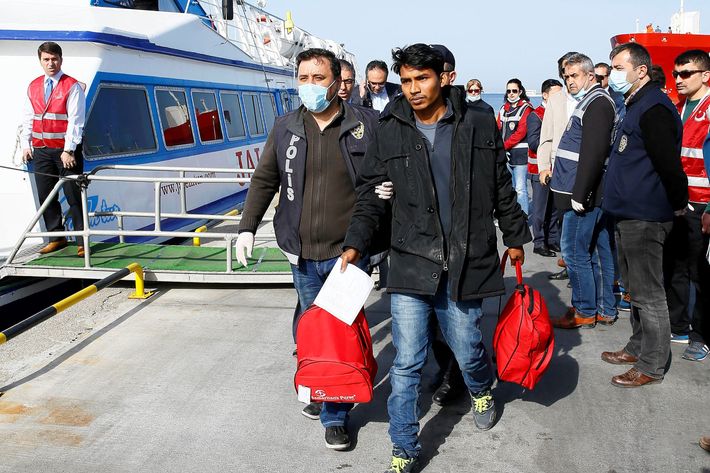 So far, the agreement between Turkey and EU, which technically went into force March 20, hasn't exactly deterred migrants: Reuters reports that more than 330 people crossed from Turkey to Lesbos and Chios on Monday — more than the total number that had just been deported from those very islands.