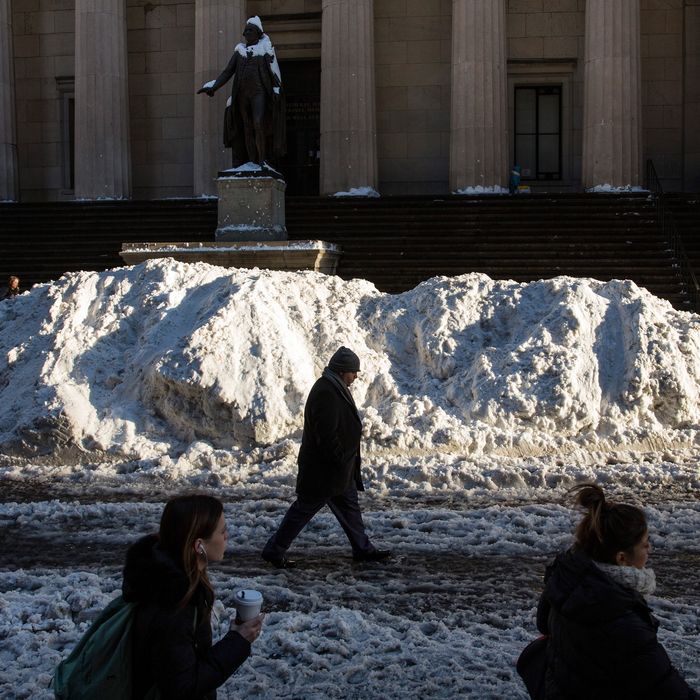 A snowy Wall Street, after January's blizzard.
Photo: Andrew Burton/Getty Images
Remember that huge blizzard back in January — the one that fell a measly tenth-of-an-inch short of setting the mark for the biggest snowfall on record in Central Park? Well the National Oceanic and Atmospheric Administration announced today that it will be revising the city's accumulation figure from that day, bumping it up from 26.8 inches to 27.5. That means the storm easily clears the previous local record of 26.9 inches, set in 2006. The NOAA says the inaccurate total was caused by a communication error between the weather-forecast office in Upton, New York, and the Central Park Conservancy, which takes the park's official measurements. PIX 11 reports that the NOAA discovered the mistake while reviewing the conservancy's logbook.