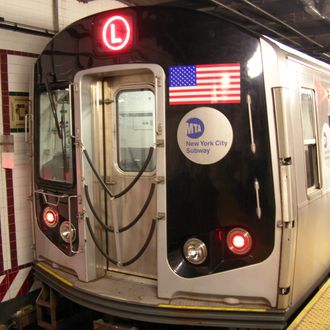 Enjoy the L train while you can.
Photo: Stephen Rees/Flickr
We've known for a while that extensive work is needed in the L train tunnel under the East River to repair damage caused by Hurricane Sandy, and it's possible the work could shut down the tunnel entirely, in both directions, for more than a year. But at least commuters who rely on the line have time to prepare for whatever inconvenience lies ahead: The MTA said Monday that the repairs won't start until early 2019.
Exactly how the MTA will go about fixing the tunnel's two tubes has yet to be decided. (For instance, it could also close one tube at a time, allowing some service between Brooklyn and Manhattan but adding to the time needed to complete the repairs.) And commuters who want their voice to be heard in that process will soon get their chance: The MTA's first public meeting to discuss the upcoming repairs will be held on May 5 at the Marcy Avenue Armory. A second meeting will then take place in Manhattan later in May.