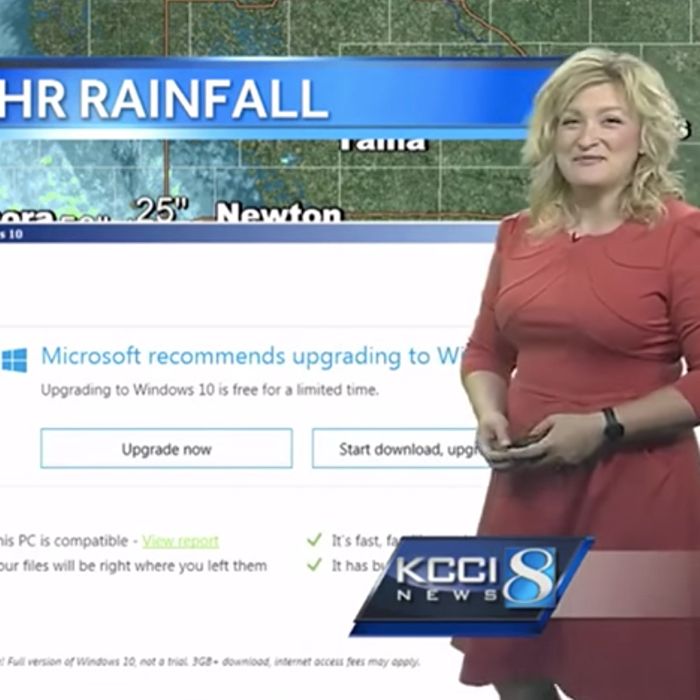 The internet loves to laugh at meteorologists. Anytime an unsuspecting weatherperson is attacked by a giant bug or sees a storm shaped like, uh, an eggplant, the web goes nuts.
But no body-part-shaped storm is as alarming, no bug as terrifying, as a Windows 10 update recommendation. And so it's happening again today, with this clip of Iowa meteorologist Metinka Slater reporting the weather:
The video is quickly moving to the top of the /r/video subreddit and has already been viewed by over 100,000 people on YouTube.
"Microsoft wants me to upgrade to Windows 10," Slater jokes after turning around to discover her map had been taken hostage by the notification." Don't you love when that pops up, huh?"
In her defense, she handles the whole thing pretty effortlessly, but as far as viral meteorologist content goes, we'd give it a solid B-. For an A+, we'd recommend watching this stellar performance from San Diego weather anchor Brad Willis.