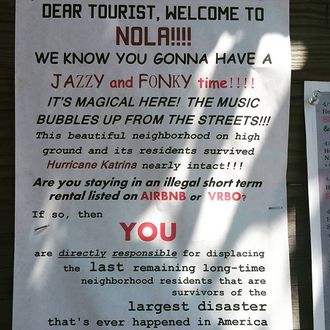 Roughly 20,000 Airbnb users are estimated to be visiting New Orleans this week for the city's annual Jazz Festival. According to Airbnb, via local ABC affiliate WGNO, guests are expected to bring in more than $17 million in revenue to the city.
New Orleans relies on its enormous tourist industry. But it also faces a housing shortage. And, unsurprisingly, local residents are less than thrilled that so much housing stock is being turned into short-term rentals.
NOLA visitors this weekend may have encountered flyers like this one: "Are you staying in an illegal short term rental listed on Airbnb or VRBO? If so, then YOU are directly responsible for displacing the last remaining long-time neighborhood residents that are survivors of the largest disaster that's ever happened in America."
New Orleans resident Victor Pizarro spotted this photo: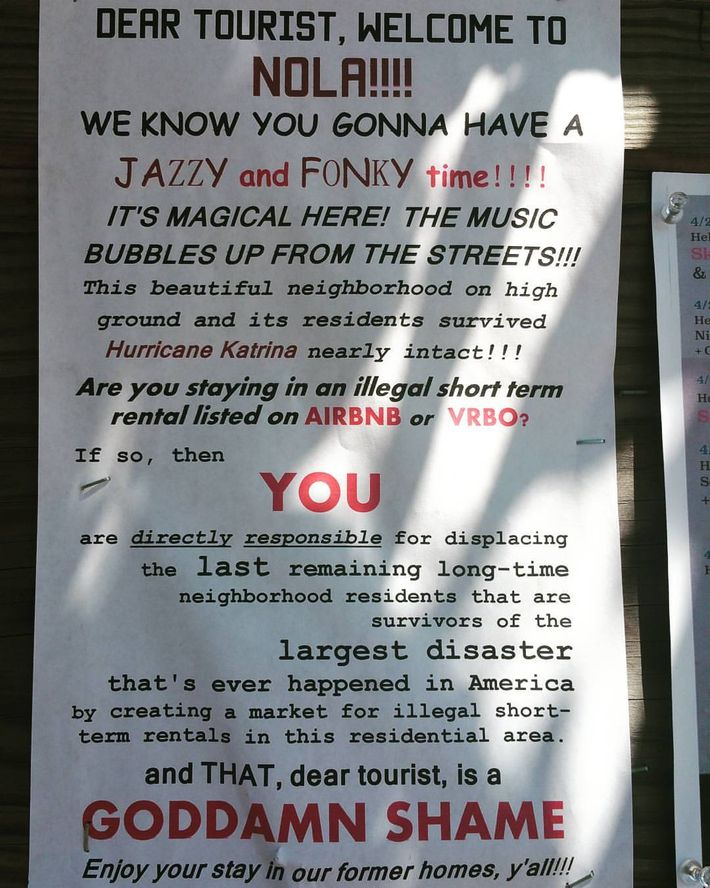 Brutal. But, uh, enjoy the jazz festival!