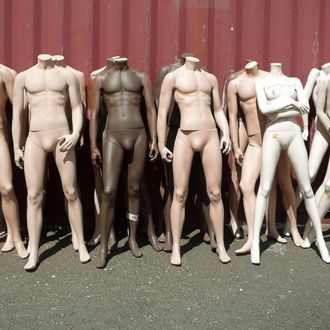 The number of mannequin victims is still unknown.
Photo: Kathy Archbold/Getty Images
An off-duty NYPD officer was arrested Sunday for breaking mannequins on Roosevelt Avenue in Queens, police say. DNAinfo reports that the officer, 29-year-old Joshua Castro, was charged with criminal mischief after police say he kicked the plastic mannequins to the ground just after midnight. The exact number of damaged dummies is still unknown — as is, unfortunately, Castro's motivation for the mannequin assault.