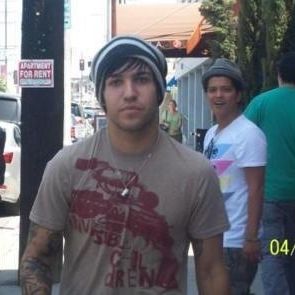 Eight years ago this very day, April 29, Bruno Mars was surprised to see Pete Wentz. We know this because there is photo proof of it. I have no idea what the provenance of the above photograph is, but, for at least two years, Tumblr has been celebrating April 29 — the day the singer of "Uptown Funk" passed the man who wrote "Sugar, We're Goin Down" on the sidewalk.
Reached for comment, Wentz had this to say:
What an odd picture. I think specifically because it's dated but also how it almost seems posed due to everyone's faces and demeanor. I'm a big Bruno fan and have been since he sang "Billionaire" with Travie [McCoy] … he's such a monster in the best possible

 

way.
Happy holidays, Tumblr. Now, for your viewing pleasure, here is Fall Out Boy performing "Uptown Funk."