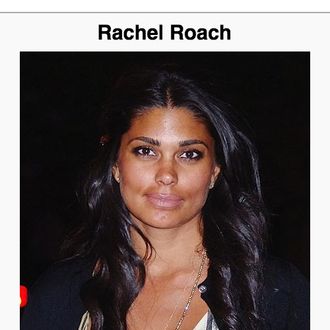 At the end of "Sorry" — a song from Beyoncé's latest album, Lemonade, a not-so-subtle castigation of Jay Z for his rumored infidelity — she sings "He better call Becky with the good hair." But who is Becky?
If you ask most members of the Beyhive, the most pervasive theory is that Becky is fashion designer Rachel Roy. Some background: Before the infamous elevator fight between Solange and Jay Z at the Met Gala in 2014, Solange had reportedly confronted Roy over her "too close for comfort" relationship with Jay. (Wendy Williams called this nearly two years ago.)
Last night after Lemonade premiered, Roy posted a photo on Instagram with the caption "Good hair don't care, but we will take good lighting, for selfies, or self truths, always. live in the light #nodramaqueens." The photo was quickly inundated with comments making heavy use of the bee 🐝 and lemon 🍋 emoji. Her Instagram account is now protected.
On Wikipedia this morning, Roy's entry was subject to the now-predictable sort of vandalism that happens after a widespread and highly public dragging. Between 9:09 and 10:21 EDT, her page was edited, according to Wikipedia's revision history, 182 times.
For brief moments, her name was altered to "Rachel Roach" or "Dusty Side Hoe that died under a lemonade stand."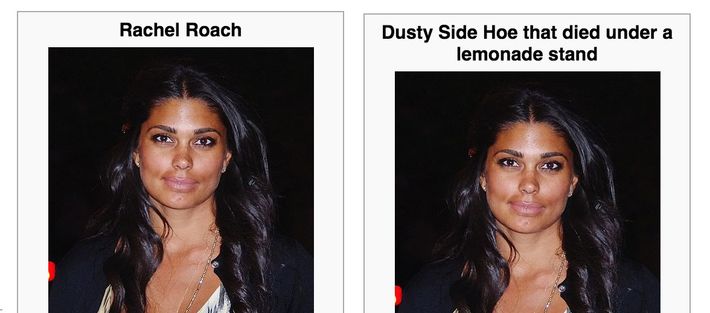 The page is now locked down, and cannot be edited until April 26. Everyone will probably have forgotten about the whole dustup by then.