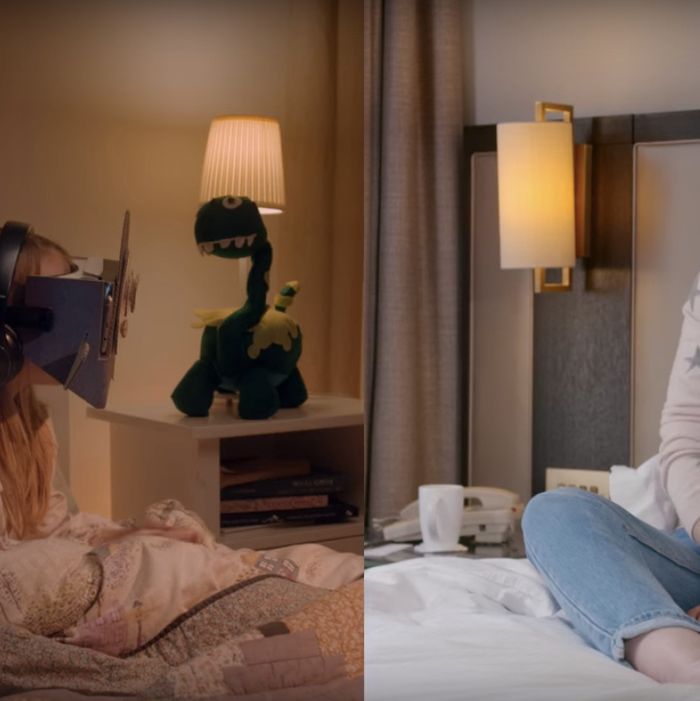 Samsung's currently developing a new app, called Bedtime VR Stories, that will work with its Gear VR headsets to let parents read their kids to sleep, even when they're out of town. Because what every kid needs is a bright immersive screen-based experience strapped to her head right before bed.
Well, at least the idea is sweet. And the the jury's still out on whether VR is particularly bad for kids. (Though there is that whole "staring at screens can totally screw up your sleep patterns" thing.) The app hasn't been released yet, but Samsung did publish a 360° video of what a story might look like using the app. The automated British narrator's voice is just a bit creepy, but keep in mind that's just a stand-in for a human adult reading to a kid. If you were raised by a British robot, then this will make you feel right at home:
The story features three characters: a penguin, a robot, and a dinosaur.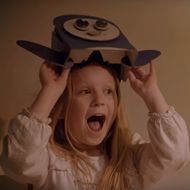 Based on this Samsung ad, it also looks like kids will be able to get a corresponding cardboard mask shaped like one of the cutesy characters to go over their Gear VR headset.
Though for anybody whose ever felt claustrophobic while using VR, we're not sure adding a full face covering would help that issue. Again, so sweet.
Maybe just skip the VR bedtime story and call your kid on the phone?