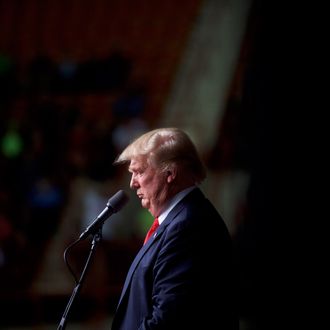 Team Trump has hired Ken McKay, Chris Christie's former campaign manager.
Photo: Mark Makela/Getty Images
Donald Trump's campaign team already includes the campaign managers of ousted GOP candidates Scott Walker and Ben Carson. And now the front-runner for the Republican nomination has reportedly added another onetime rival's top aide, hiring Ken McKay, the former campaign manager of noted Trump endorser Chris Christie. Bloomberg reports that McKay is joining as a senior adviser and will be part of the team led by Trump convention manager Paul Manafort that's fighting for the delegates needed to clinch the party's nomination.