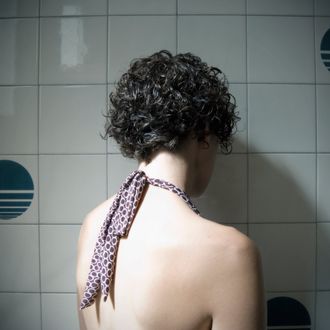 Suicide among women 25 to 34 is becoming more common.
Photo: Violeta Morelli
For the first time on record, life expectancy for white women is declining in America, according to newly released data from the Centers for Disease Control and Prevention's National Center for Health Statistics. Between 2013 and 2014, the expected lifespan at birth for white women in the United States fell by one month — from 81.2 years to 81.1 years. By itself, such a fluctuation could be written off as a statistical blip. But the new federal report follows a paper by Princeton economists Angus Deaton and Anne Case that documented a spike in the mortality rate of middle-aged white Americans over the last decade, as well as a New York Times analysis from January showing a drug-fueled spike in the death rate among whites aged 25 to 34.
More disturbing than the new report itself is the accompanying analysis on causes of death within the demographic.
"For the age group 25 to 54, suicide went up," demographer Elizabeth Arias told NPR. "'Unintentional poisonings,' which is mainly alcohol and drug poisoning, and chronic liver disease — those went up by quite a bit."
These causes of death increased for both white men and women, but the spike among the latter was more pronounced. The life expectancy for all white men between 2013 and 2014 held steady.
Meanwhile, other causes of death are declining, according to Arias, including leading killers like heart disease and cancer. Aided by those declines, life expectancy for African-Americans rose from 75.5 in 2013 to 75.6 in 2014, while Hispanic Americans saw a similar gain, from 81.6 to 81.8. Both groups have gained a full year in life expectancy since 2008.
Taken together, the various reports on mortality from the past six months testify to an epidemic of drug abuse and despair, concentrated among young, economically disadvantaged whites. This is undoubtedly a public-health crisis. It may also be a political one.