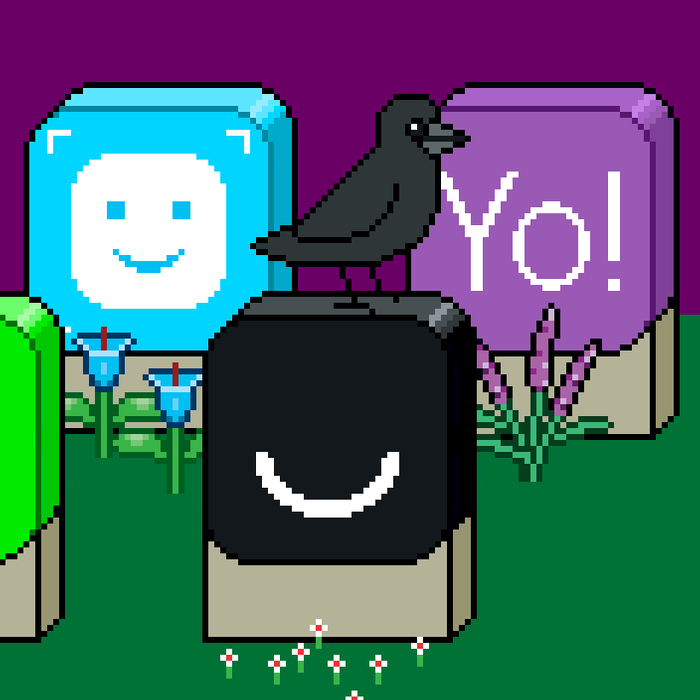 A small flurry of stories appeared yesterday about Beme, the Snapchat-like social network founded by viral-video impresario Casey Neistat, prompting people around the world to squint their eyes, cock their heads, and say, "…Beme?"
Despite the great fanfare with which Beme launched last year, it hasn't exactly gained traction. (In a video posted yesterday called "What the hell happened to Beme?" Neistat says he's rejiggered the app to get it closer to his original vision.) But it's also just the latest in the long line of social networks that were loudly trumpeted by tech journalists and media dilettantes, only to fall by the wayside as boredom set in.
Many have tried to take down Mark Zuckerberg and his crew, but none have succeeded. Some social networks have carved out a niche (Twitter, despite its general unpleasantness and unprofitability, serves a need you can't slake anywhere else), but most of them have a hot launch and then fizzle into irrelevance. Some burn fast, others slow — we just saw long-running Myspace sold off to Time Inc. for its user data.
But what happens to those networks once the party's over? Well, some people keep using them. As long as the servers are up, a dedicated group will continue sharing. We decided to dip into five must-join networks of the past, starting with Beme, to see what's happening there now.
Beme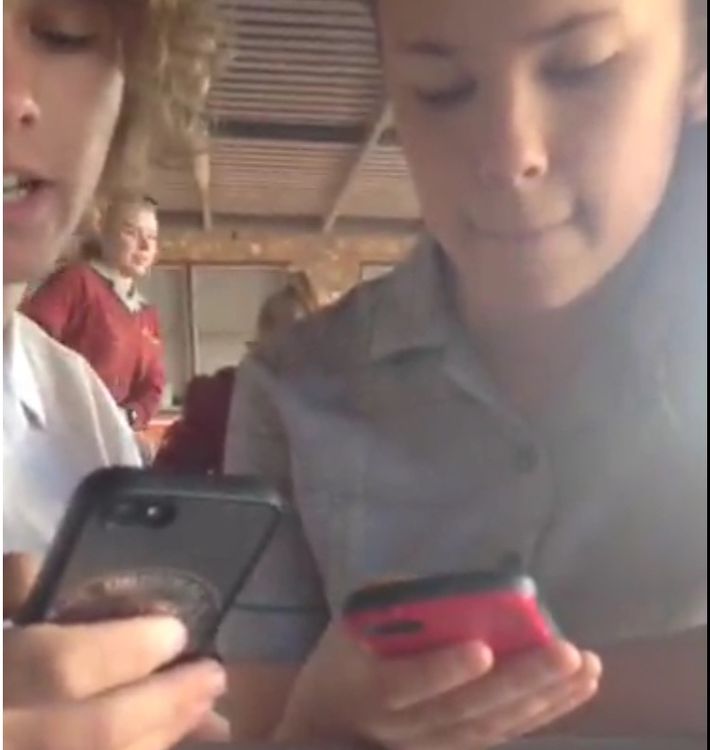 Meant to be a more raw and less "curated" video social network, Beme lets users upload unedited four-second videos taken while holding your phone against your chest. The first week after launch was fantastic for Beme — 1.1 million videos were uploaded to the service — but since then, the hype has died down significantly. By November, we were getting tech-industry headlines like "Casey Neistat is still wildly optimistic about Beme" — never a good sign; yesterday, as we wrote above, the app was essentially relaunched.
Total number of my friends with accounts: five, including one of the kids I teach computer programming to at the local high school.
Beme has a "discover people" feature that lets you automatically move from public profile to public profile, watching their last few Bemes to see if you want to follow them. I went through about 50 of these. Turns out that four-second unedited snippets from people's lives are pretty … uneventful. Lots of walking at night, looking around offices, and (oddly) packing up boxes? A few people used it for sharing little tiny clips of concerts, but more used it to film the screen and upload tiny snippets of the TV shows they were watching.
Weirdest things: a young woman in Boston talking about "keytar bear." An actress in New York City being painted with full-body lizard makeup. A guy in New York City walking around with a Beme-branded hat. And Casey Neistat, spinning a top for a small child. It seemed only proper that my first swim through Beme's waters would bring me face-to-face with its founder, still pushing out content four seconds at a time.
Ello

Ello was a wonderful idea, conceptually: A clean, ad-free social network that you could browse without shame or weird right-wing shares from your aunt. How would the company make money? By selling T-shirts! Hmm. Making Ello invite-only at launch resulted in a population of Tumblr-burnished hipsters eager to peacock their impeccable taste in GIFs. The network is still allegedly in beta, but all of the excitement around Ello has faded away.
Total number of friends with accounts: Hard to say, as Ello doesn't let you import contacts from other services. I have about 30 "people" following me, including @guns, @ranchdressing, and @millerhighlife.
Ello's "feed" was advertised as being superior to the curated experience provided by Facebook — it simply ran in chronological order backwards, with no algorithmic weighting. Now that nobody I know is using the service anymore, my personal Ello feed is … just the main Ello account, reblogging things it finds interesting.
The site now lets you look at a global feed by "Trending." I'm assuming this is by views on content, which Ello displays next to a little eye icon. It's mostly the exact same things that the main Ello account reblogs, but interspersed with them are text posts in German by several different users. I didn't see an English text post in an hour of exploring the site.
Shots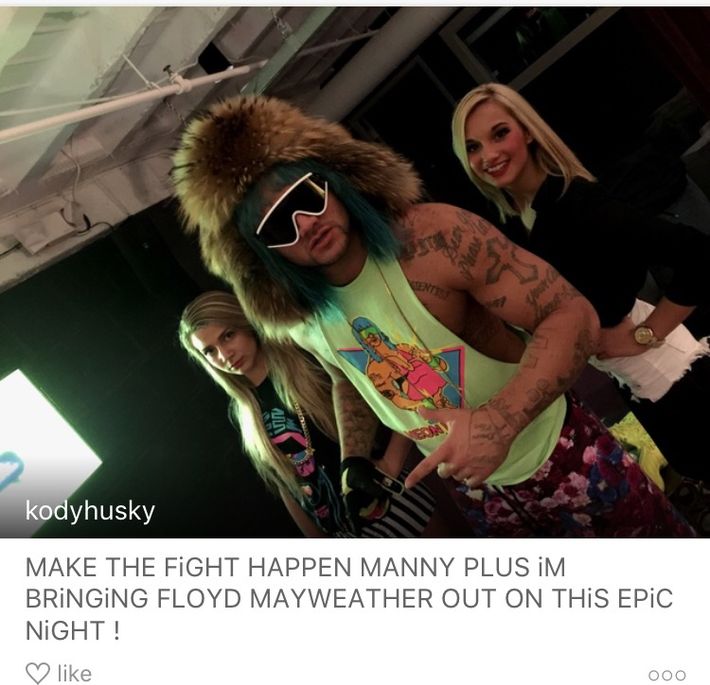 What better way to promote a new selfie-focused social network than to trumpet the involvement of Justin Bieber, the most-followed celebrity of all time? In an attempt to diversify his portfolio, the Biebs invested some cash in the development of Shots, which was released in 2013 to a wave of media coverage.
Pitched, delightfully, as "the first anti-bullying social networking app," Shots didn't allow comments on pictures, and you can't see how many followers any given account has. It also only uses the front-facing camera and you can't put your pictures through the filter gauntlet to make them more palatable. Or, at least, that was the original pitch. The latest version lets you use both cameras and apply "live filters" while you're taking the shot. What you get is sort of like a low-functioning Instagram. Shots has raised $15.2 million in funding over the last three years,
Total number of friends with accounts: Nine, including rapper Riff Raff.
Of all the people I know who had installed Shots, none of them had posted more than five pictures to the account. Most only had one: an unflattering selfie, presented without comment. This includes Riff Raff.
Shots has "recommended accounts" you can follow. They're nearly all women (and Floyd Mayweather, for some reason). Most of them are already social media-famous people like Lele Pons and Amanda Cerny, just staking out another little corner of the celebrosphere with minimal effort. What's interesting about Shots is that it only displays the date of the most recent picture, so there's no way to tell how often people are actually using the thing. You can also use the app's "Radar" feature to find people near you, but since I live in the ass end of nowhere I never got a single ping.
Makeoutclub

When it launched in 1999, Makeoutclub was an anomaly. This was before Facebook (hell, it was before Friendster). The first build of the site had users submit their profiles by email to admins, who would hard-code them into pages. In the early '00s, though, MOC was the destination for indie kids to hook up with each other and launch unfulfilling long-distance relationships where the only thing you had in common was your Kazaa folder.
Nearly two decades later, Makeoutclub is still up and running. Despite youth culture's frantic mutations, the site still has over 130,000 registered users. That's a drop in the bucket compared to Facebook's 1.25 billion, though. What could those teens and ex-teens be doing on a social network old enough to buy cigarettes in most states?
Total number of friends with accounts: Undetermined
I was already too old for Makeoutclub when it launched, so I never spent any time there. I attempted to create a new account for this article, followed the registration process and confirmed my email address. It took me to a screen that said I needed to have my account "approved." A few days went by, and I figured that they were on to me and would never approve my account and instead pass my details on to some federal watchlist.
And then: access. When you sign in to Makeoutclub, it gives you a little tally of who's online. At no point during my time on the site did this exceed five people, including me. This tally also included the site's administrators. As befits its Web-1.0 pedigree, the majority of content on Makeoutclub is on "The Board," a free-ranging discussion forum. The "what music are you listening to" topic is the most active (Lil Ugly Mane, Animal Collective), but for my money the most fascinating thing I found was a thread titled "I met someone on makeoutclub 13 years ago and I have an 11 year old son because of it!"
Yo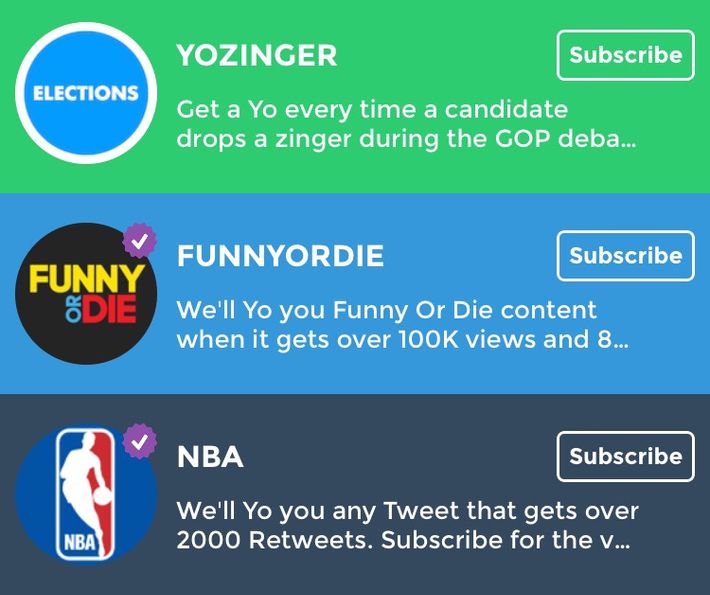 Give the industry credit: Everybody realized Yo was idiotic the moment it launched. That didn't stop it from getting $2.5 million in funding in 2014. The premise is simple: Press a friend's name to send them the word "Yo" as a notification. And … nothing else. Well, sure, they can Yo you back if they are so inclined, but that's it.
After the initial wave of novelty blog headlines wore off, developer Or Arbel tried to beef up the Yo-verse with location capability, photos, and groups, but by this point it was already yesterday's news. In the summer of 2014 the BBC reported that Israelis were using it to warn each other of inbound missile attacks.
Total number of friends with accounts: zero.
Since I don't have any friends still using Yo and the app has no public feed, I was forced to send my wife an unsolicited Yo and see what happened. There is literally no greater crime in the modern era than sending someone an unwanted invitation to a virtually defunct social network. You're basically saying "Hey, I want to crap up your phone and take away valuable memory for something you'll never use. Hope you like push notifications!"
Yo now has accounts you can "subscribe to" within the app, like "YoZinger" that promises you "a Yo every time a candidate drops a zinger during the GOP debate." The screen with these apps has a rotating banner ad on the top that features Sony Pictures, TechCrunch, and the Chelsea football club, all of whom apparently can't wait to Yo you.
My wife, on the other hand, didn't bother to Yo me back.