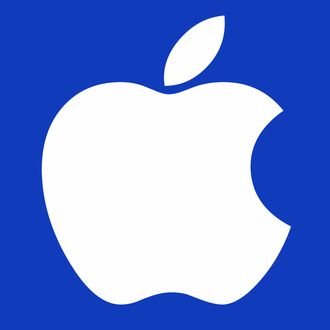 Apple's stock price has been dropping, but it's still among the most well-capitalized companies on the planet. And when you've got money, why not spend it? Chinese ride-sharing company Didi announced Thursday night that it received a hefty $1 billion investment from Apple, an unexpected and uncharacteristic move for the company, but further confirmation of Apple's interest in both China and the future of automobile transportation.
The money serves a few functions for Apple and Didi both. First, and most immediately important, it'll help Didi maintain its incumbent advantage over Uber, which is making an aggressive push into the Chinese market. Didi handles 11 million rides per day and has 87 percent of the Chinese market. Less than a year ago, it was handling only 3 million.
At the same time, it helps Apple — whose e-book and movie services were suspended last month — gain some favor with Chinese regulators. Apple made nearly $60 billion in China last year; an investment like this both helps it secure its foothold in the country and acts as a signal to the Chinese government that the company is concerned with local businesses.
Of course, what everyone else is most interested in are the long-term implications. Put more bluntly: Is this about driverless cars? Not entirely: As Apple's hardware sales are slowing down, the company is looking more toward services like iCloud and Apple Music, and getting in on the ride-share market — especially in a place like China — is, in part, another step in this direction.
But yeah: Apple is reportedly developing driverless cars with a team of more than a thousand employees. Uber's growth, and Google's investment in driverless technology, make the sector impossible to ignore. Ride-share rivals like the much smaller Lyft are set to begin testing self-driving cars as soon as next year. And since Apple's traditional strengths are in hardware and manufacturing, the company has to be eager to get in early on what's likely to be an incredibly lucrative tech market. Didi gives Apple a direct partner both for data and for testing.