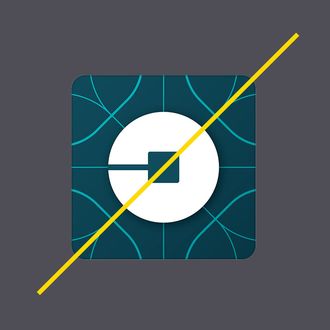 On Saturday, voters in Austin, Texas, rejected an effort by ride-sharing services Uber and Lyft to change local regulations. Proposition 1, as it was known, would have overturned rules passed by the city last December, which required, among other things, fingerprint-based background checks for drivers.
Uber and Lyft, according to The Wall Street Journal, "spent $8.6 million on an aggressive local marketing campaign to push through the proposition, which flooded the city with fliers and sent robocalls and text messages to residents." The push was not well-received. Uber in particular has come under fire for lax background checks, but the company stands by their current system, which does not require finger-printing.
As such, Lyft and Uber — which is the most highly valued private technology company and which uses its glut of venture capital to steamroll through legislative barriers — have both shut down services in Austin. The move is a pressure tactic to encourage the public to complain to their local governments (Uber, as far as I know, is the only tech company that regularly emails its user base encouraging them to sign petitions and contact regulators).
An anecdotal sampling of Twitter chatter shows some wondering what will happen if Uber isn't back in time for South By Southwest next spring.
This is Uber's thing — it builds itself into commuters' lives through brute force and then waits for legislation to catch up through not-quite-extortion stoppages. It's a game of chicken they've played all over the country, including in Portland, Las Vegas, and Miami, and in all three cases, they got what they wanted. Austin is now the largest city without Uber. That's only temporary.