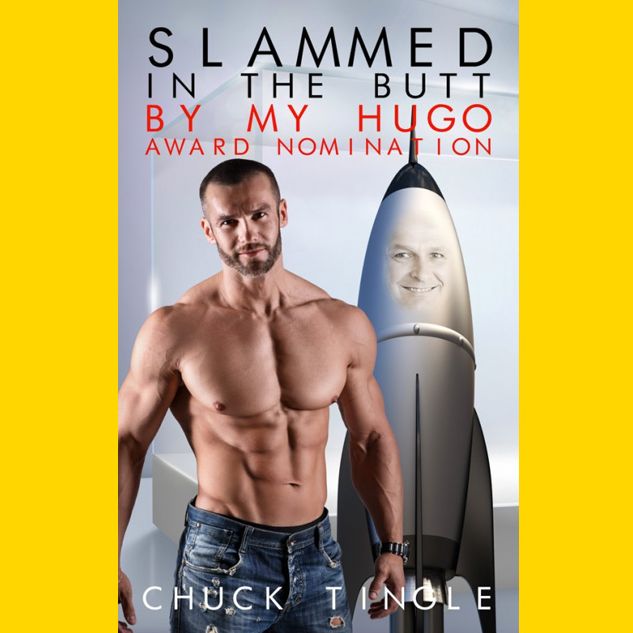 The Hugo Awards, the top honors for science fiction, have been embroiled in controversy over their nomination and voting process over the past few years. This year, that meant that (web-)famous erotica author Chuck Tingle's Space Raptor Butt Invasion was nominated for an award. But we should back up.
For the past two years, as Jay Hathaway explains at the Daily Dot, the Hugos have been targeted by right-wing voters angry with the increasing recognition of diversity in science fiction. You might think of these people, allied in groups with names like Sad Puppies and Rabid Puppies, as a pulp-fiction corollary to Gamergate — the video-game-centric movement that sees conscious efforts at increasing diversity as an affront. The Puppies campaigns have hijacked the voting process, suggesting terrible nominees and then stuffing the ballot box.
In an attempt to "prove" how corrupt the awards are — and anger more progressive sci-fi fans — the Puppies helped get Chuck Tingle's Space Raptor Butt Invasion nominated for Best Short Story.
Space Raptor Butt Invasion is about a man and a raptor who become romantically involved in space. "Soon enough," according to its synopsis, "Lance becomes close with this mysterious new astronaut, a velociraptor. Together, they form an unlikely duo, which quickly begins to cross the boundaries of friendship into something much, much more sensual."
But Tingle, who is pseudonymous and speaks on Twitter in a stilted, broken cadence, is having none of it. He spent much of this week trolling the Puppies and their ridiculous white-supremacist leader Vox Day on Twitter. He also released a new story, Slammed in the Butt by My Hugo Award Nomination.
Best of all, Tingle has appointed Zoe Quinn — the primary target of the Gamergate horde for the last couple of years — to serve as his proxy should he actually win. In other words, every Puppy vote for Chuck Tingle is also a vote to give Quinn more visibility and a platform to explicitly refute their bullshit.
The 2016 Hugo Award winners will be announced in August at MidAmeriCon II in Kansas City. Slammed in the Butt by My Hugo Award Nomination is available on Amazon.