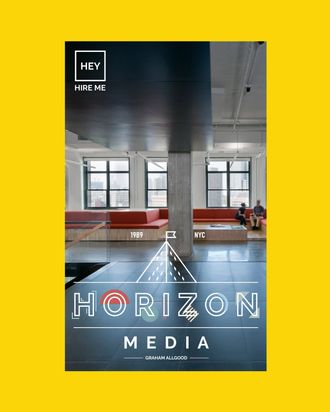 Welcome to 2016, where your options for landing a summer internship are sending in a standard application and hoping for the best or creating a custom Snapchat geofilter over the office building of your dream company and forcing its employees to see your name every time they send a selfie.
Graham Allgood, a junior at California Baptist University, went with the latter option. Since anybody can purchase a temporary geofilter (a Snapchat filter only visible within a certain geographic area), Allgood designed a "HEY HIRE ME" filter and spent $30 to run the filter for one day in May over the offices at Horizon Media (his company of choice.)
It worked. The company called him for an interview the same day, Allgood told Business Insider.
While he managed to grab their attention (Snapchat metrics showed his filter was viewed more than 1,000 times), Horizon Media didn't end up offering Allgood a position. Which is probably a good thing for us (sorry, Graham), because otherwise every unemployed millennial with a smartphone might try this trick.