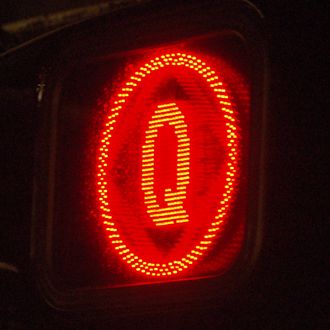 The Q runs to Astoria on weekdays only.
Photo: Dave Herholz/CC/Flickr
Cops are investigating an incident in which they say a man punched a subway conductor who informed him that the Q Train wouldn't be running to Astoria. At around 2:30 a.m. on Saturday, a conductor on an uptown N train stopping at 49th Street in Manhattan was asked by a man on the platform if the Q train was running to the Queens neighborhood. Officials say that when the conductor told him, "No, just the N," the man called him a pussy and punched him in the face.
The alleged attacker fled the station, cops say, and the conductor stopped at the 57th Street station to file a police report before being taken to a hospital for treatment. No arrests have been made, and an investigation is ongoing.
An MTA spokesperson confirmed to DNAinfo yesterday that the incident took place, saying, "Any attack on our employees is an attack on all of us."
The Q doesn't run to Queens late at night or on the weekends, though it's unclear from news reports why the man would have been so upset at the lack of Q service to the borough, since the very N train the conductor was on would have taken him there, too.