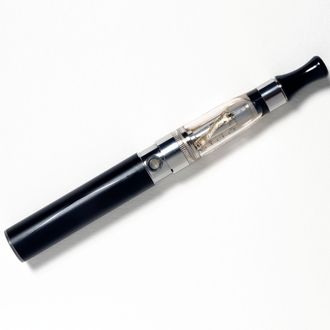 The FDA announced it's assuming oversight of e-cigarettes.
Photo: Victor De Schwanberg
The FDA announced today that it's assuming oversight of e-cigarettes and implementing sweeping new rules that are expected to upend the previously unregulated industry. Among the new regulations: a ban on the sale of e-cigs to anyone under 18 years of age. The new measures take effect in 90 days.
Producers of cigars and e-cigarettes will now also need to register with the FDA, providing details about their products' ingredients and their manufacturing process. They'll also be subject to FDA inspections. Those new rules won't matter much for big tobacco companies that have expanded into the e-cig market, but The Wall Street Journal explains that small vape shops and device manufacturers won't be able to afford that approval process, which can cost between $2 million and $10 million per item.
Products will also now carry a warning that reads, "WARNING: This product contains nicotine. Nicotine is an addictive chemical."
Organizations like the Campaign for Tobacco-Free Kids and the American Lung Association praised the new regulations, but the president of the American Vaping Association — an industry-funded advocacy group — wasn't pleased, telling the Journal, "This is going to be a grim day in the history of tobacco-harm reduction," adding, "It will be a day where thousands of small businesses will be contemplating whether they will continue to stay in business and employ people."