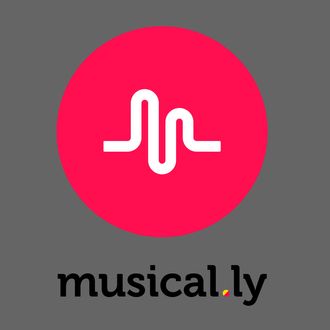 Musical.ly, an app you've probably never heard of unless you are a teen, or the proud owner of a teen, just raised $100,000,000 in funding. Which means it's time for you to learn what it is, what it does, and why it's worth so much money.
At its heart, Musical.ly, launched in 2014, is a video-sharing social network along the lines of Snapchat or Vine. What sets it apart is the gimmick: Lip-syncing. For every video you record, you pick a song, and are supposed to lip-sync along to it, creating a mini (no more than 15 seconds) music video. You can then share it, either in the app itself, or on Vine, Twitter, or Instagram. It's similar to Dubsmash, if you know what that is. Or think of the very old-school app "Singing Along to Something While Staring at the Bathroom Mirror."
Besides the lip-syncing, the app sets itself apart with a time-lapse aesthetic: Many of the videos are recorded with the music being played at half-speed, so the end product looks sped-up, like a time-lapse video.
One teenage source who has Musical.ly on her phone suggested that the user base skews young (not surprising, given that its biggest stars tend to be YouTube and Vine sensations like Jenna Marbles): "I definitely know a lot more middle schoolers than high schoolers who use it," Gabby said.
When I first opened the app, I was accosted by an auto-playing video of a girl doing back flips to the tune of Ke$ha's "We R Who We R," one of today's featured videos from a Musical.ly user. You can also follow specific users, which will populate those videos in your feed.
From there, I pressed the yellow plus-sign at the bottom of my screen to record my own music video. Filming on the app was simple enough, and while I don't think I'll be going viral anytime soon (Musical.ly celebs say a good video is all about the hand movements), I was pleased with my take.
Still, despite the app's growing popularity and funds, not everybody is madly in love with Musical.ly. After a quick Twitter, I found one complaint kept cropping up from teens online.
The app is "ruining" their favorite songs.