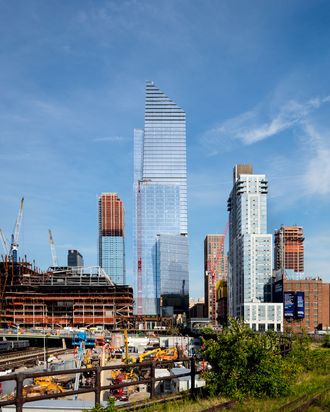 10 Hudson Yards looms over the construction.
Photo: Steve Freihon for Related-Oxford
The first skyscraper at Hudson Yards, the West Side's massive commercial and residential development and also neighborhood, officially opened Tuesday. The 52-story, 895-foot-tall 10 Hudson Yards, which connects to the High Line, will be home to a bunch of big corporations. Its big tenant, Coach, started moving in Tuesday, and other companies, including L'Oréal and the Boston Consultant Group, will be joining them.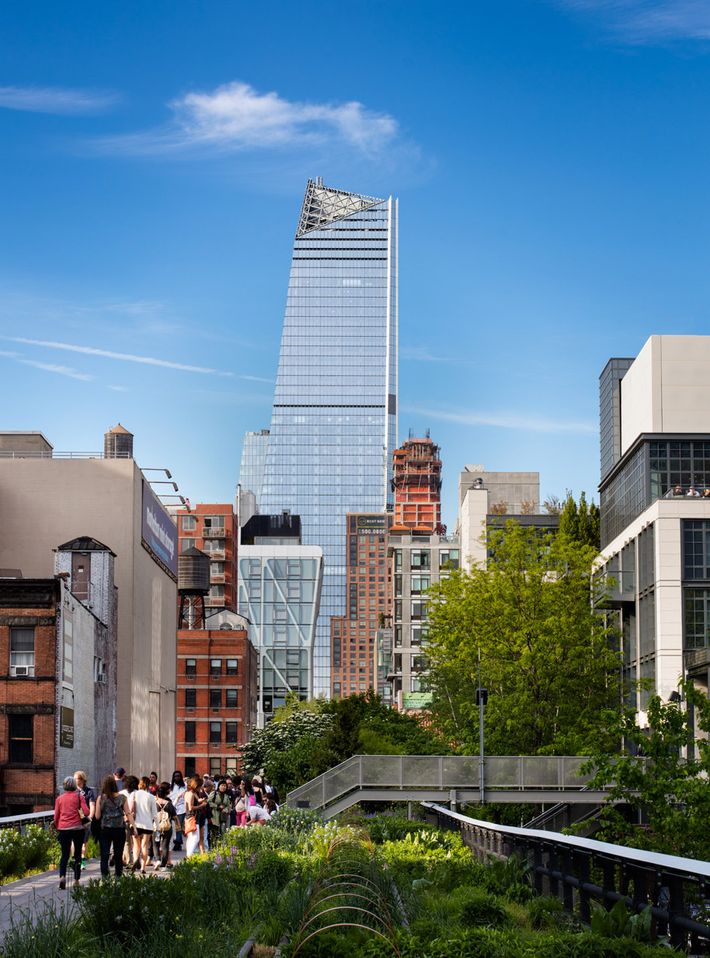 The 10 Hudson Yards structure broke ground in 2012. Last year, the new Hudson Yards subway station opened (and its leaky roof quickly needed repairs) in September. Another skyscraper and commercial-use-only building — the 51-story 55 Hudson Yards — is projected to open in 2017. 
Here's a look inside the new space: