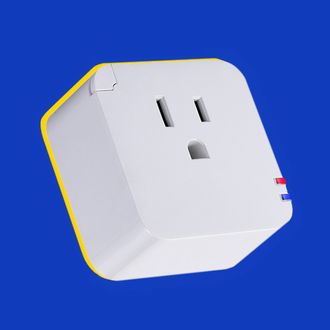 How many times in your life have you been asked the question "Did you unplug your router and plug it back in again?" How many times have you been forced to get up from the couch to unplug your router when your internet fizzles out? ResetPlug, spotted by Paul Miller at the Verge's new CircuitBreaker gadget blog, is a pricey solution to this particular crisis of modern life.
The device connects to your router and/or modem and monitors your Wi-Fi connection. If there's a disconnect, ResetPlug will, you know, reset your connection once every five minutes until you're back online.
In other words: You won't have to part with your couch or chair, climb up the stairs out of your parents' basement, and unplug the modem to reset your Wi-Fi anymore. ResetPlug will do that for you.
Priced at $60, the gadget doesn't come cheap. (And you might be better served just upgrading your Wi-Fi router.) But depending on how frequently your Wi-Fi fizzles out (or how buried in a junk drawer your router is), it might be worth the investment. You can order one here.