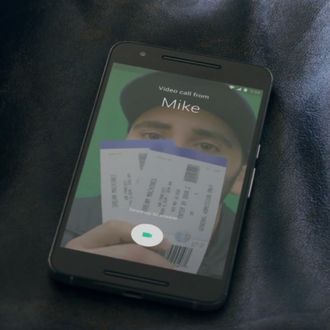 Today is day one of Google's annual I/O developer conference, which means a lot of nerds hanging out at the company's campus in Mountain View and listening to other nerds talk.
At the keynote, the company introduced a new video-calling app called Duo, a one-to-one messaging app that feels very reminiscent of, say, Apple's FaceTime, but with one notable difference. Google's app has a feature called Knock Knock, which shows you a live video feed of the person calling before you pick up. So if your friend Chad is calling to tell you he is being mauled by a bear, you'll be able to see Chad running from said bear, which might affect your decision to, you know, pick up.
The app isn't available for download yet, but Google says it's designed to work across Android and Apple devices (another thing Duo has over FaceTime, since the Apple equivalent doesn't run on Android) and should be ready this summer.
"Spontaneous and fun," Google says of its newest feature. "Eh, sure why not," we say.