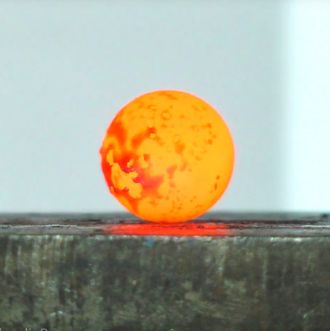 It's often exciting when two celebrities meet. Will their egos clash, or will they get along like best friends? Who knows!
Yesterday, two of YouTube's most top celebrities — the hydraulic press, famous for crushing various objects on its eponymous channel, and the red-hot nickel ball, famous for melting through various objections on the channel "carsandwater" — met for the first time. Finally, an answer the question that many of us wondered but were too afraid to ask: what happens when you crush a nickel ball in a hydraulic press?
Well, here's your answer.