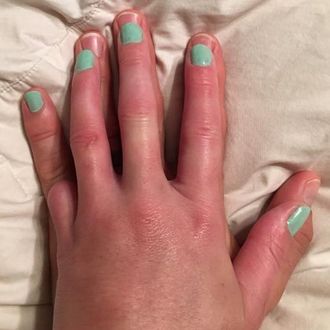 Earlier this week, nurse Libby Sanders shared two photos of her and her husband's hands on Facebook. Not quite the kind of thing you'd expect to go viral, and yet, more than 100,000 people have shared the images. Because, well, the story is genuinely pretty sweet.
From Sanders's post:
This is who I married….
I was painting my nails and made a comment that I forget I don't have to paint my pinky nail on my left hand. I simply forget that I lost my pinky, but it is always kind of a bummer when I am reminded. Matt said "I will be your surrogate pinky. You can paint my pinky to match your nails for the rest of our lives"
And so we did….
I cannot image a sweeter, kinder man. No words adequately describe our

 

love.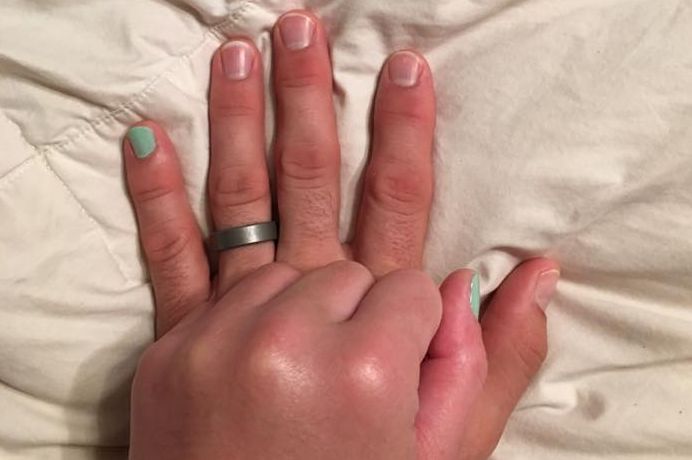 "She told me how odd it is to not have a pinky and she looked a little disappointed," Libby's husband, Matt, told me about the now-viral moment. "I didn't think about it, I just wanted to make her happy, so I offered up mine in its place."
Sanders says she's been overwhelmed by the number of people who have told her that she "made them more comfortable with their amputation."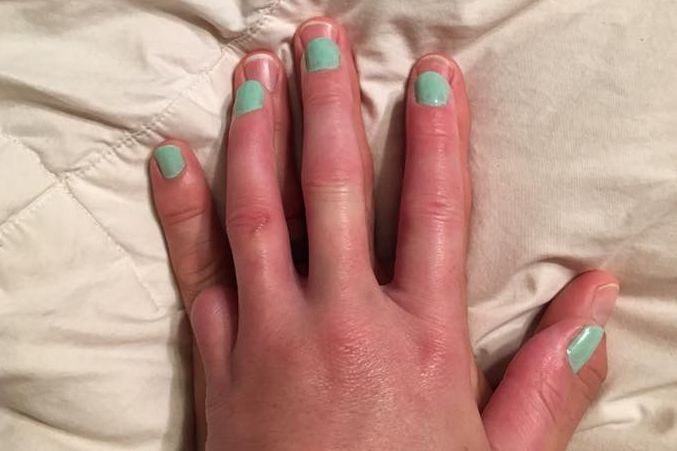 As with anything suddenly and accidentally viral, the couple has also encountered trolls: "One gal commented, 'this is stupid as shit.' But what's funny is, that stuff doesn't affect me in the least," Libby said. "I have such a strong, wonderful marriage and this comment only made me smile."
File it under: So sweet I can't actually mock it. I'm not crying. YOU'RE crying.