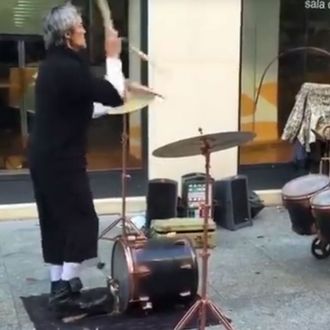 Juggling is hard. Drumming is hard. So we're going to go out on a limb and say that juggling while drumming is really hard.
A video of a very coordinated guy who has perfected this obscure skill is making the rounds online today. It features Spaniard Fuman Musicoloco, a true artist who has made a name for himself with performances that blend acrobatics, percussion, and clowning. (Get you a man who can do both. Or all three, as it were.)
Watch it, if not for his impressive coordination then for the repetitive melody playing in the background, which gets pretty soothing after 613 or so views.