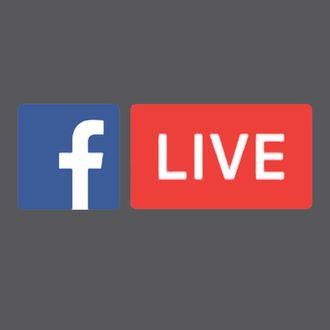 Earlier this week, Milwaukee police issued a search warrant to Facebook regarding two female students who cut class and allegedly used the time to livestream themselves having sex, apparently with a third, male student.
The teenagers are students at Barack Obama High School, CBS 58 reports. The warrant asks for access to Facebook information from one of the girls, including her "pictures, status history and videos." The male student isn't named in the warrant, but classmates say he was involved in the "sex and sex acts."
Since several of their non-class-cutting peers watched the livestream (from their health class), CBS reports that the two female students could be charged with "exposing a child to harmful material."
Facebook introduced its livestreaming service a few weeks ago, and has been heavily promoting it (if you record a live video, it's almost certain to show up high in your friends' news feeds). But, like its live-video peers at Periscope, it's also faced the problem of livestreamed crime and tragedy. In April, a man in Chicago was allegedly shot while livestreaming on Facebook.