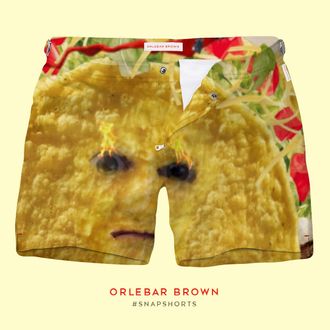 Sometimes, Instagram just isn't enough. Sometimes, you need to show off your self/brunch/feet/yoga class across your crotch. Which is why there's now an app that will turn those images into a pair of custom swim trunks.
Luxury swimwear designer Orlebar Brown's new SnapShort 2.0 app lets you take your Instagram pictures (or any photo on your camera roll) and turn them into swimwear. You just upload a picture, zoom and crop as you'd like the image to appear when you're splashing around in a pool, and press order.
Prices start at $595, so the trunks definitely aren't for bargain shoppers. Still, can you really put a price on a swimsuit featuring a photograph from a concert you went to? (Well, you can; Orlebar Brown just did. But you know what I mean.)
We made a few mock-ups, in case you're lacking for inspiration.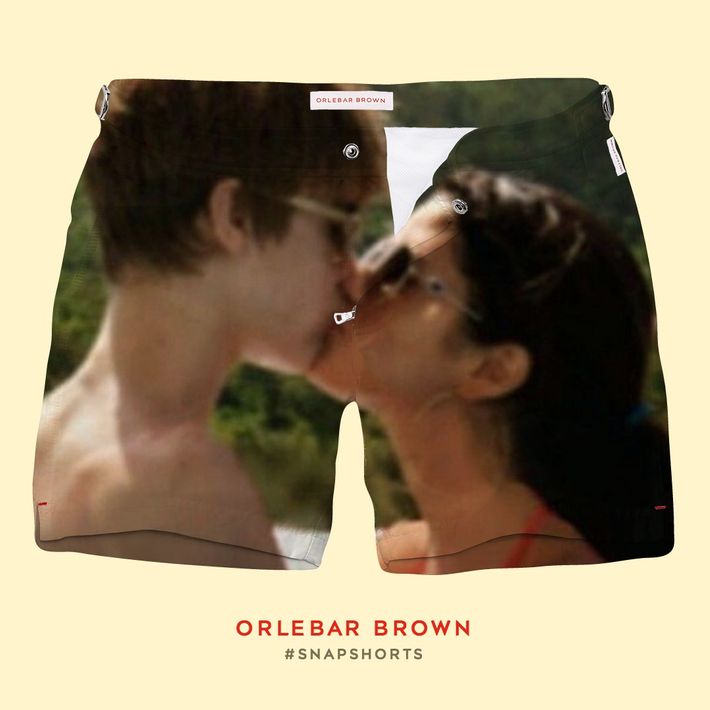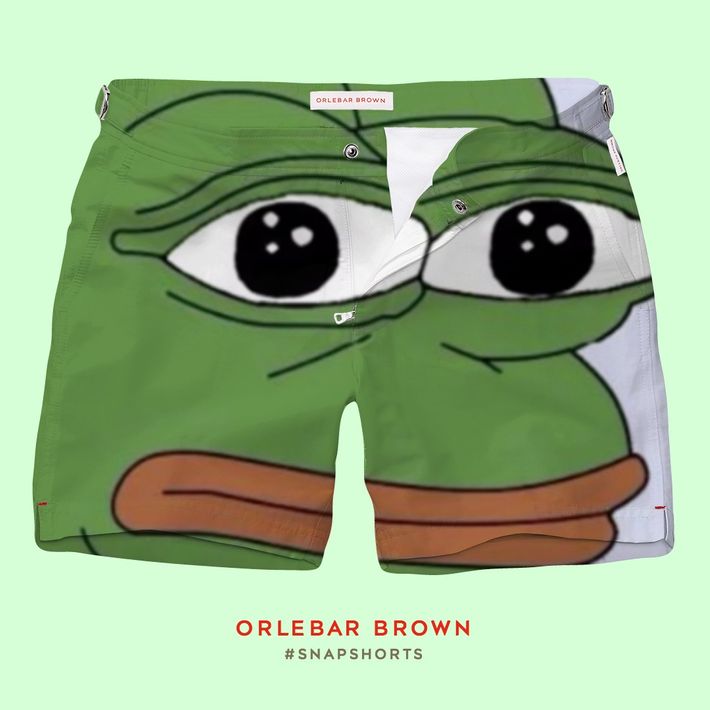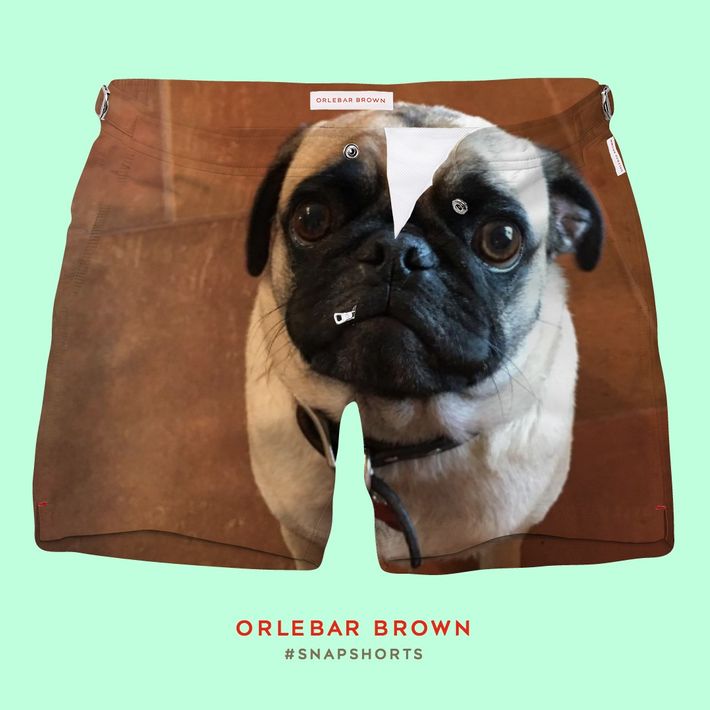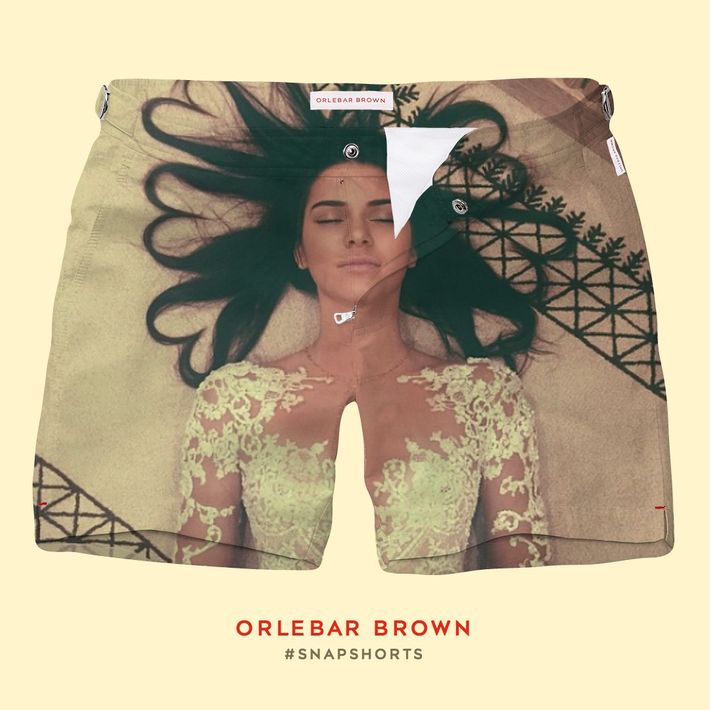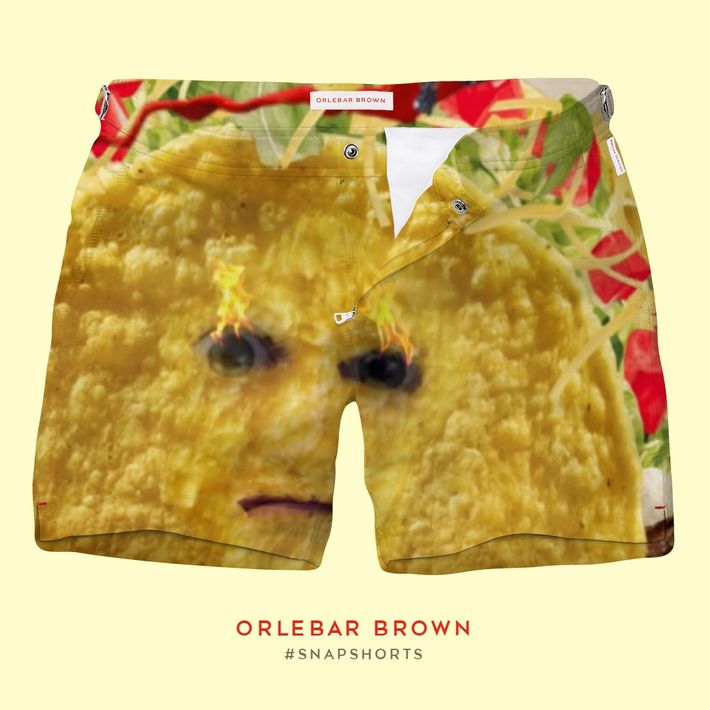 You can download the Orlebar Brown app from both the Apple store and Google Play. Or try the browser version here.