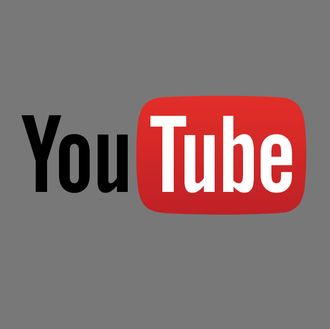 Hulu confirmed this week that it's working on offering customers a live television package later this year — one that would allow viewers to watch television as it airs rather than having to wait for it to show up online the next day. The announcement came during Newfronts, the internet's version of upfronts, where digital media organizations beg — I'm sorry, pitch — advertisers for the coming season. And Hulu might not be the only one: A report from Bloomberg earlier today claims that YouTube is working on a similar live option.
Both programs are in the preliminary stages, meaning that agreements with different television networks are still being hammered out. YouTube has reportedly approached Comcast (which owns NBC), Viacom, Fox, and CBS, but has not yet reached an agreement with anyone. Similarly, Hulu has nothing in place but has reportedly spoken with Fox and Disney (ABC, ESPN, Disney Channel).
Hulu's live package and YouTube Unplugged, as the service is being referred to, won't be here anytime soon, maybe in the fall at the earliest. Networks that rake in millions via cable bundling have been slow to cede territory to the internet, but it is happening, especially as they watch viewers move to streaming services and social networks. Dish Network's Sling and PlayStation Vue are already out there, but more competition could certainly help convince traditional TV broadcasters to pick up the pace.