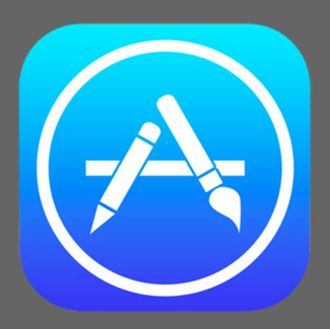 If you were hoping for Apple to announce exciting, game-changing news at this year's developer conference, you might want to lower your expectations. By most accounts, the coming changes are said to be incremental, mostly software- and services-related. Fast Company's roundup hits on most of the anticipated reveals: the next version of iOS, Siri finally coming to Mac, maybe something like an Amazon Echo.
In fairness, the Worldwide Developer Conference is just that: a developer conference, meaning that while there is a lot of peacocking, the show is meant for the people making technology products, not the people consuming them. A growing anxiety in the app-development industry is that the heady early days of lucrative apps are over. As Recode today put it bluntly, "The app boom is over." Even top app publishers are seeing downloads decrease, and while smartphone adoption is growing, the market's growth curve has not kept pace. In other words, app development — once seen as a field that allows two guys in a garage to compete against larger tech companies — has become lucrative for only a select few. There isn't really a middle class in app development. Devs either blast off like a rocket, or sink to the bottom.
Apple is spending a lot of the lead-up to WWDC attempting to quell those fears and, to that end, they're introducing two major changes to the app store that will hopefully open the door to more revenue for developers (and, obviously, themselves).
The first new feature is that search ads are on their way. As on Google or Twitter, publishers can pay to have their app appear in results for relevant keywords. This isn't a new feature for most search engines, but discoverability in Apple's store is notably terrible. It can seem like if you're not on the charts or in the first five results for any term, you're likely to get buried. Search ads allow developers s better chance to get their work in front of prospective buyers — for a fee.
The bigger change, though, is that Apple is tweaking its subscription model — opening it up to a wider selection of businesses. Until now, only certain apps, such as media outlets and streaming services, were allowed to charge subscriptions through Apple. Soon, any app will be able to do so.
Even more importantly for developers, Apple is tweaking the cut that it takes from these subscriptions. Until now, the company has sliced off a fat 30 percent from all transactions that flow through it. With the new changes, subscriptions that last more than a year will see Apple lowering their take to 15 percent. In other words, if app publishers can keep subscribers on the hook for a year, they'll start earning a large portion of the proceeds.
It's tough to predict how these subscription changes will play out, but the move is clearly meant to try and prevent developers from circumventing the app-store ecosystem. Amazon famously removed the ability to buy Kindle books through its iOS app, rather than give Apple a 30 percent cut of every transaction. Alternatively, music streaming services like Tidal and Spotify charge an extra $3 a month on iOS to make up for Apple's skimming.
Of course: Whether or not people want to subscribe to more apps is unclear. What helps is that subscribing through Apple is an extremely easy process — subscribing to an app is about as easy as buying more lives in Candy Crush. If Apple can make starting a subscription easier, and bring developers onboard, they'll likely see gains. And if developers can keep people on the hook for more than a year, they'll see greater, and recurring, revenue. It's not difficult to imagine free-to-play games like Clash of Clans offering subscription fees in lieu of micro-transactions.
Apple still has no plans to offer frequently requested features like free trials or paid software upgrades. These are steps in the right direction for Apple to repair some of its relations with developers, but they're also small steps.