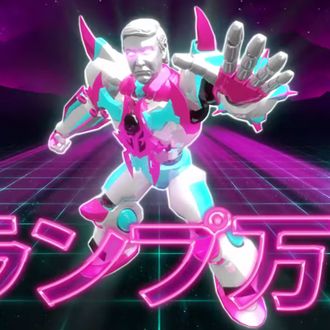 Donald Trump is many things. Businessman. TV star. Presidential candidate. Hair haver. Jet owner. Orator. Large collection of human cells. All of those things and maybe one or two more. Oh yeah, racist.
But one thing that Donald Trump is not is an enormous anime robot capable of destroying the planet.
But what if he was? It's not as crazy as you think. Check out this highly scientific simulation by web artist Mike Diva.
If you're a one-issue voter whose issue is anime, then this vid's for you.