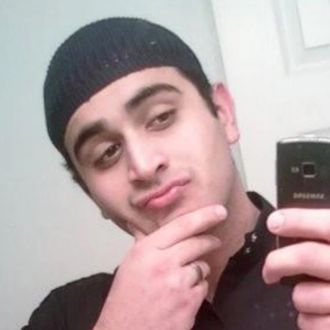 About a half-hour after he stormed Pulse nightclub and began systematically murdering dozens of innocent people, Orlando gunman Omar Mateen called 911. "In the name of God the Merciful, the beneficial," Mateen said, in Arabic, to the operator at 2:35 a.m. "Praise be to God, and prayers as well as peace be upon the prophet of God," he went on, in Arabic. And then: "I let you know, I'm in Orlando and I did the shootings."
About a week after the nation's deadliest mass shooting, the FBI published partial transcripts of Mateen's 911 calls and subsequent crisis negotiations with Orlando police, redacting parts of the transcripts where Mateen pledges allegiance to an extremist group. But the FBI backtracked Monday afternoon and included Mateen's declarations, saying the  omissions had become an "unnecessary distraction." The updated transcript confirms that Mateen  pledged allegiance "to Abu Bakr al-Baghdadi of the Islamic State." His ISIS declaration had been widely reported aftermath of the attack. The FBI said it is still not releasing audio of the shooter or of the 911 calls multiple victims made during the standoff. "The audio was compelling," an FBI official said, "but to expose that now would be excruciatingly painful to exploit them in this way."
Mateen's first call with 911 lasted less than a minute, when he was holed up in the bathroom with hostages, where he retreated after officers first arrived on the scene and fired on the suspect, reports the Orlando Sentinel. His next call, at about 2:48 a.m., went on for approximately nine minutes, this time with the Orlando police department's crisis negotiators. He had two other conversations with the crisis negotiators: a 16-minute call at 3:03 a.m., and a 3-minute call at 3:24 a.m. Over the phone, Mateen said he was responsible for the shooting and called himself an "Islamic soldier." He was "out here right now," he explained, because of America's bombing campaigns in Syria and Iraq. Mateen also boasted that he had explosives:
When the crisis negotiator asked the shooter what he had done, the shooter stated, "No, you already know what I did." The shooter continued, stating, "There is some vehicle outside that has some bombs, just to let you know. You people are gonna get it, and I'm gonna ignite it if they try to do anything stupid." Later in the call with the crisis negotiator, the shooter stated that he had a vest, and further described it as the kind they "used in France." The shooter later stated, "In the next few days, you're going to see more of this type of action going on." The shooter hung up and multiple attempts to get in touch with him were unsuccessful. [Emphasis is added.]
Mateen's claim that he had bombs turned out to be false, but authorities took his threats seriously, and believed the nightclub was booby-trapped with devices based on information they got directly from Mateen and other victims from the nightclub. The transcripts do not reveal exactly what motivated the authorities to breach the nightclub's walls around 5 a.m., leading to a shoot-out that eventually killed the Orlando gunman. Even after Mateen was down, bomb squads had to clear the building to make sure it was safe to enter, delaying authorities from getting inside the club and reaching victims who had been shot. 
Mateen also allegedly texted his wife during the standoff, but he did not answer incoming phone calls from her. He also posted on Facebook, declaring his allegiance to ISIS, and keyed in search words such as "Pulse Orlando" and "shooting" on the social-media site to see if anyone had posted about the massacre in real time. 
This post has been updated after the FBI re-released Mateen's transcripts.