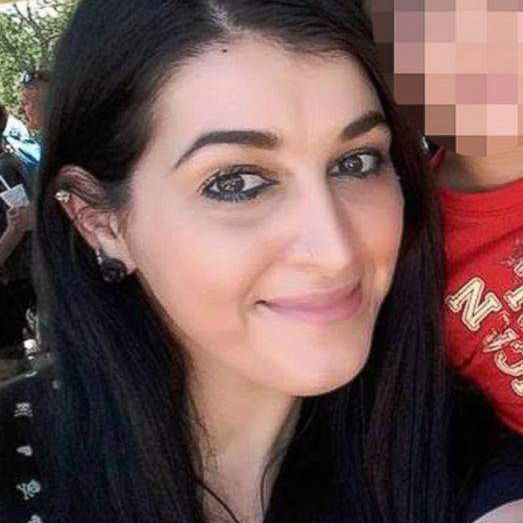 Noor Salman with her husband and son.
Photo: Facebook
Good morning and welcome to Fresh Intelligence, our roundup of the stories, ideas, and memes you'll be talking about today. In this edition, the Feds convene a grand jury to investigate Omar Mateen's wife, Hillary Clinton sweeps D.C., and Boeing makes a deal with Iran. Here's the rundown for Wednesday, June 15.
WEATHER
More severe storms are on the horizon today for the already inundated Midwest. Rain is expected — as usual — in the Pacific Northwest, and they might even see snow in the Rockies. On the East Coast, hot temperatures should stand up just fine to a smattering of thunderstorms, and in New York City, expect a muggy day with temperatures in the mid-80s and showers come evening. [USA Today]
FRONT PAGE
Grand Jury Will Investigate Orlando Gunman's Wife
A federal grand jury will be convened to investigate Noor Salman, the wife of Omar Mateen, the man who killed 49 people in a mass shooting at an Orlando gay club over the weekend. News of the grand jury comes after reports that Salman told the FBI she knew of her husband's plans — it's unclear whether she tried to talk him out of them or not — and that she also helped plan the attack by driving him to the club to scope it out as a possible venue for mass murder. Fox News is also reporting that Mateen may have called his wife during the shooting and that she told investigators the club was her husband's second choice for the massacre after downtown Disney. [Fox]
President and Next President Respond to Trump's Racist Tirade
President Obama and presumptive Democratic nominee Hillary Clinton both reacted to Donald Trump's anti-immigrant responses to the mass shooting in Orlando with televised speeches yesterday. President Obama didn't mention Trump by name but could not disguise his anger when he decried the xenophobic rhetoric of the Republican campaign: "Where does this stop? Are we going to start treating all Muslim-Americans differently? Do Republican officials actually agree with this? Because that's not the America we want — it doesn't reflect our democratic ideals. It won't make us more safe. It will make us less safe." Clinton made similar points in her speech, calling Trump out directly and saying, "What Donald Trump is saying is shameful." [NYT]
Sanders: Who Needs Leverage to Negotiate?
Bernie Sanders met with Hillary Clinton last night after she decisively — we're talking more than 75 percent of the vote decisively — beat Sanders in the final Democratic primary in Washington, D.C. According to people close to the discussion, Clinton asked Sanders what she needs to do to get his endorsement while Sanders was mostly interested in how best to enact changes in the Democratic party platform, and what he sees as an unfair election process.
Trump's Putin Alliance Pays Dividends, Remember When People Were Shocked by Watergate?
Democratic party officials announced yesterday that Russian government hackers breached the Democratic National Committee's security. There were in fact two groups of Russia-based hackers named Cozy Bear and Fancy Bear — we're not making this up — that gained access to all of the Democratic party's emails and internal chats. It appears they focused on the so-called "oppositional research" the party had been compiling on Trump. Trump has often proclaimed a fondness for Russian leader Vladimir Putin and has said he would like to have him as an ally if he becomes president. Not that we're implying any kind of connection — please don't take away our press credentials! [WaPo]
CIA Further Declassifies Torture Documents
The CIA has further declassified a raft of documents referring to the agency's interrogation techniques — read: torture. The 50 declassified documents were released in response to multiple Freedom of Information Act lawsuits and show how CIA agents were disgusted and racked with guilt over the treatment of prisoners and how the agency urged them to not leave a paper trail or question the legality of their actions. The documents also reveal details of an intra-agency investigation of a prisoner's death, which divulges details such as how he was kept naked from the waist down in near-freezing conditions. No one has been charged with any crimes stemming from the program. [Politico]
THE STREET, THE VALLEY
Americans Still Buying Lots of Things
Data released yesterday reveals that retail sales grew sharply in May, showing that even though job creation has slowed and gas (and basically everything else) has gotten more expensive, you really can't keep Americans from buying things. Lots of things. Expensive things. [Reuters]
Boeing Gets Into the Pissing-Off-Republicans Business
Iran state media is reporting that the country has reached a deal with Boeing and will spend billions on new commercial aircrafts in a bid to upgrade its aging fleet. Many obstacles still remain for the company, but apparently it has the U.S. government's permission to pursue the deal with Iran, which should really piss everyone off. [NYT]
Courts: Anything Opposed by Comcast, Verizon, and AT&T Must Be Worth Doing
In a major victory for the Obama administration, a federal court has upheld the Federal Communications Commission's net-neutrality regulations and come down strongly in favor of an open internet, meaning cable and internet providers are like utilities and cannot give companies access to faster internet if they pay more. To the Supreme Court! [Bloomberg]
Oracle Bets Big on Women's Education
After pledging $200 million to the White House's Computer Science for All initiative in April, software company Oracle is now adding another $3 million earmarked for girls' education in science, math, and technology around the world. [CNet]
MEDIA BUBBLE
Napster's 15-Year-Long Sellout Finally Complete
Napster is coming back. Not the Napster you're thinking of — the illegal file-sharing service that necessitated the modern streaming model and is the reason we have every Metallica recording ever made — but something totally different with Napster's name on it. Now Napster will be the name of Rhapsody's new music-streaming service (Rhapsody is the completely legal music service that bought out Napster in 2011). Somewhere Radiohead is weeping, but that's always true. [CNet]
Business As Usual: Viacom Board Members Publicly Beg Sumner Redstone to Talk to Them
In an open letter released yesterday, Fred Salerno, Viacom's lead independent director, straight-up begged the company's controlling shareholder, Sumner Redstone, to please, please let the board look into selling off a stake in Paramount Films. The board has been desperately trying to speak to the 93-year-old media tycoon whose mental competency they've questioned, and who they claim is being manipulated by his family. [Bloomberg]
Where Did Twitter Get $70 Million?
It has emerged that Twitter invested $70 million in the music-streaming service SoundCloud. Twitter has long been obsessed with finding a way to integrate music into its platform, so maybe this is part of that rumored Twitter Music reboot we've been hearing so much about? [Reuters]
PHOTO OP
A Good Sign
Social media was dominated by this picture of a rainbow over Pulse nightclub yesterday.
MORNING MEME
#LGBTQHatesTrumpParty
Does Donald still think he's an ally?
OTHER LOCAL NEWS
Seinfeldian Scheme Lands Man in Jail, and It's Not a Make-Your-Own-Pizza Restaurant
A Genesee County, Michigan, man is facing up to five years in jail after being caught with more than 10,000 empty bottles he was reportedly planning to illegally redeem for cash. In Michigan it's a felony to return more than 10,000 containers knowingly purchased out of state. Too bad the man got it all wrong: It's Mother's Day, not Father's Day that is the "mother of all mail days." [Livingston Daily]
This Year, in Spivey's Corner No One Will Hear You Scream
We have some sad news. Spivey's Corner, North Carolina's world-famous National Hollerin' Contest is no more. The contest's organizers say that mounting costs — for what exactly? — and a lack of interest have forced them to put an end to the 47-year-old contest. The goal of the competition was to preserve the rural art of hollerin', or yelling at each other, which was popular and useful before the days of the telephone. Don't worry North Carolina, the art of yelling at each other is still alive and well in Congress. [Times-News]
HAPPENING TODAY
White House Visit Has A-Lama Bells Ringing in China
President Obama is set to meet the Dalai Lama at the White House today, proving, if nothing else, that the West is as adept at using the spiritual leader of the 150,000 Tibetans living in exile as a pawn as China is. The meeting is sure to anger China, which sees the Lama as the leader of a violent separatist movement, but if they still don't get the message, President Obama will also likely be meeting with Taiwan's president next week. [Reuters]
Janet Yellen, World Listenin'
Federal Reserve chair Janet Yellen is set to host a press conference today, and although the chance of her announcing the much-anticipated — and, in some quarters, dreaded — interest-rate hike is remarkably slim, the country's moneymakers will be listening closely for any clues as to when any movement on those rates may be announced in the future. [News.Markets]
Republicans Escalate Battle With Head Taxman
The House Oversight and Government Reform Committee is planning to officially censure Internal Revenue Service commissioner John A. Koskinen today for what it sees as his poor performance. Many Republicans hope this will lead to Koskinen's impeachment, although it will almost certainly not. [NYT]