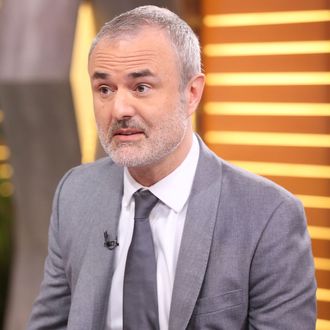 Just weeks after Silicon Valley billionaire Peter Thiel was discovered to be secretly funding several lawsuits against the company in a decade-long quest to destroy it, Gawker Media has filed for Chapter 11 bankruptcy protections in preparation for a sale.
Founder Nick Denton broke the news to staff in an all-hands meeting today. (Disclosure: I worked for Gawker for six years, and left last summer.) The bankruptcy filing won't affect day-to-day operations, but it will allow Gawker to restructure and continue operating as it considers bids. The company apparently already has a firm offer from PC Magazine publisher Ziff Davis for less than $100 million, though it expects to receive higher bids over the next few months.
If Ziff Davis bought Gawker Media, though, it would likely look very different. In a memo from CEO Vivek Shah obtained by Recode, the flagship site is left conspicuously unmentioned:
In the event we become the acquirer, the additions of Gizmodo, Lifehacker and Kotaku would fortify our position in consumer tech and gaming. With the addition of Jalopnik, Deadspin and Jezebel, we would broaden our position as a lifestyle publisher. Much like us,

GMG

is heavily active in driving commerce-based revenues and has an impressive publishing and commerce platform with

 

Kinja.
Practically, the restructuring makes the prospect of buying Gawker more attractive. In April, a Florida jury levied a $140 million verdict against Gawker, Denton, and former editor-in-chief A.J. Daulerio in a 2012 lawsuit filed by Hulk Hogan over a portion of a sex tape featuring the professional wrestler published by the site. While Gawker insists (with good reason) that it will win on appeal, the company would have been obligated to post a portion of the enormous damages throughout the appeals process.
But while the Hogan lawsuit is the most direct liability, the late revelation that Thiel, with his practically limitless funds, had set out to destroy the company narrowed Denton's options further. Even were Gawker to wait out and win the appeal in the Hogan suit, Thiel could continue funding lawsuits against Gawker Media as long as he wanted. One way of stopping those lawsuits, if Shah's memo is anything to go by, is to give Thiel what he wants and shutter Gawker.com.