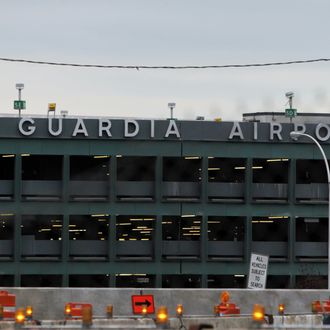 Bye!
Photo: Mehdi Taamallah/AFP/Getty Images
Vice President Joe Biden, who likened LaGuardia to a "third-world" airport, was forced to return to the transit hub Tuesday to kick off the more than $4 billion overhaul project of the airport's Central Terminal. Biden joined Governor Andrew Cuomo, who announced the renovation plan last year, to celebrate a future where LaGuardia will no longer be a national embarrassment. "I'm glad I heeded his words because he was right," Cuomo said about Biden's comments at the groundbreaking.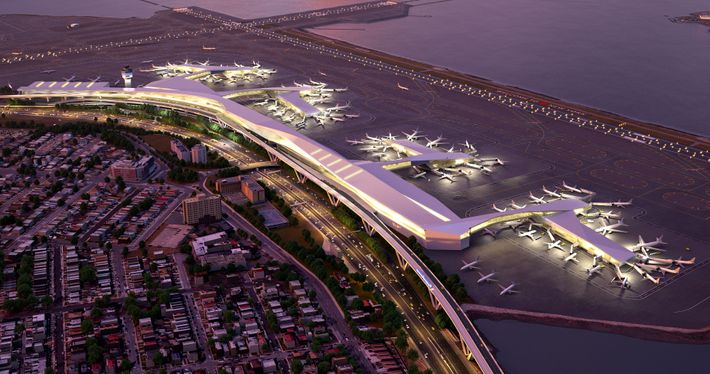 The renovation project will replace the current offerings with a gleaming 1.3 million-square-foot, 35-gate terminal. Construction won't be completed until 2021, but the airport will remain fully functional, or, whatever the LaGuardia equivalent of that is.