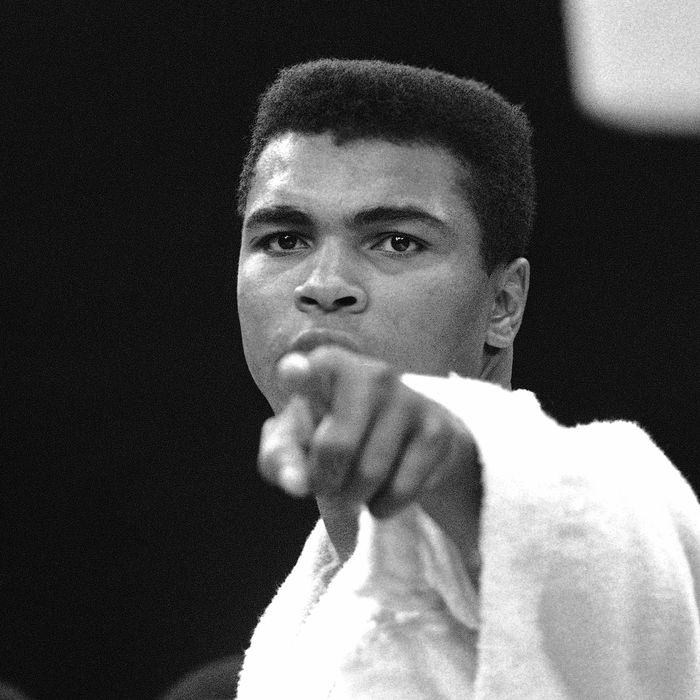 Boxing legend Muhammad Ali died Friday night in Phoenix, according to a statement released from his family, ESPN reports. Ali was 74, and had been hospitalized near his Phoenix home with respiratory issues earlier in the week, after having suffered from Parkinson's disease for decades, an ailment which had debilitated his body and speech. The brash and stylish three-time heavyweight champion was one of the most influential — and controversial — athletes of the 20th century, and his fame reached across the globe, though no one was a bigger proponent of his greatness than the man himself.
Ali's unorthodox, fleet-of-foot boxing style resulted in an Olympic gold medal as an amateur, and a 56–5 record with 37 knockouts over his career as a professional, and there probably would have been more if Ali hadn't lost more than three years of his career during a temporary banishment from the sport for his refusing to be drafted during the Vietnam War. Indeed, outside the ring, Ali would eventually become known for his political positions and activism as much as his boxing prowess, though as the New York Times points out, those politics shifted over the course of his life as well. Ali, who changed his name from Cassius Clay in order to not have a "slave name," also converted from Christianity to Islam, at one point rejected the Civil Rights Movement's goal of racial integration, and devoted much of his life to promoting Islam and working on humanitarian causes. 
Ali's funeral will be held on Wednesday in his hometown, Louisville, Kentucky, and a memorial service will be held there on Saturday.
More on Ali: