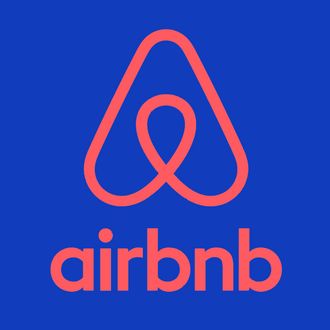 Jane (not her real name) is a 28-year-old Nigerian graduate student in Illinois. When she needed to find a short-term place to live in Charlotte, North Carolina, while she was training for a job in investment banking, she turned to Airbnb to book a room. But instead of securing temporary housing, Jane's would-be host harassed her through Airbnb's messaging system, canceling her stay and hurling racist insults including the N-word and "blacky."
Shani Taylor, a classmate of Jane's, shared an image of some of the "hateful and racist" messages on Twitter. It has been retweeted nearly 2,000 times since it was posted on Tuesday. (We've reached out to Taylor and will update this story if we hear back.)
Alicia, another of Jane's classmates, also wrote a post on her personal blog detailing her friend's ordeal. (You can read that in full here.) Jane told Alicia that this was her first personal experience with racism in the United States and that the experience has made her "more than eager to finally relocate back home to Nigeria."
From Jane, via Alicia's blog:
I thought it was a joke at first, a sick one at that. So I had to read through it a couple of times. Then I just cried. I guess I was overwhelmed with the thought of what could have happened if I moved in without him finding out I was black? Would he have assaulted me physically or verbally etc? I just didn't feel safe

 

anymore.
A representative from Airbnb told Select All that the company was "horrified" to read the host's messages and that the host has since been banned from the site.
We were horrified when we read these messages. The language and conduct are unacceptable and violate both our policies and everything we believe in. This host has been removed from Airbnb and we've reached out to the guest to offer our full and complete support, including ensuring the guest has a safe place to

 

stay.
Airbnb is no stranger to stories of discrimination. Earlier in May, people of color on Twitter shared experiences like being declined rentals for seemingly no reason, or having the cops called under the assumption that black guests were "robbing the place," using the hashtag #AirbnbWhileBlack, (Many of the people who shared Jane's story on Twitter did so using this hashtag.) A Harvard study in 2015 found that people with names that "sounded African-American" had a harder time renting on Airbnb. And this spring, Gregory Selden, a 25-year-old black man, filed a lawsuit against the company, arguing that it violated the Civil Rights Act of 1964. Selden says he was denied a room from an Airbnb host, the same room he was later able to book after changing his Airbnb profile avatar to a picture of a white man.
At the very least, Jane hopes the company will be more thorough in vetting its hosts. "Screen more! Screen the hosts, screen the language that passes through the platform. Screen screen screen," she said.