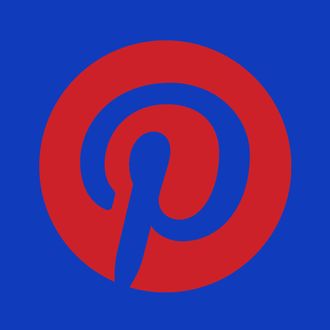 Moms love Pinterest. Brides love Pinterest. This dad from Brooklyn loves Pinterest. Mark Zuckerberg probably loved Pinterest right up until his account got hacked. But a few updates from the company are here to remind us that, in addition to providing a digital corkboard full of pictures of princess-cut diamonds and coffee-brewing alarm clocks captioned "MUST HAVE," Pinterest also needs to make money. And the best way to do that is commerce.
This week, Pinterest introduced a new way to purchase pinned items, building on the "Buy Button" it introduced in 2015. Called "Buyable Pins," these pinned items will be priced to sell from 20,000 merchants (including brands like Tory Burch and Wayfair) and include over ten million items. (These were also initially introduced in 2015, but are now available across desktop and mobile.) Users will also be able to filter by individual sellers and save items in a shopping bag to peruse later. (The shopping bag will also be used to source data so Pinterest can later recommend other items you might like to buy.) The company also introduced a new visual-search option, which lets users tap on an item in an image, like a lamp in a pinned picture of a greige dream bedroom and then be shown images of similar lamps. And, of course, those lamps would also be for sale. (Though it's worth noting Pinterest stands to make money from ads, not the items themselves.)
With a user base over 100-million strong and with those users pinning four million items per day, Pinterest has many, specifically millions, of opportunities each week to turn already engaged users into engaged shoppers. Which will probably work, given that evolving Pinterest into a commerce platform takes the hassle out of having to leave your pins and track down your desired items elsewhere. By making these changes, Pinterest is bringing the mountain to Mohammed. Or rather, bringing the 16 pastel beer koozies to a bachelorette party.