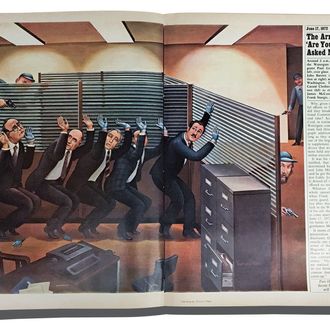 A scene from "The Illustrated Secret History of Watergate" published June 17, 1974.
We all can conjure up mental pictures of the Watergate scandal, from Deep Throat's garage meetings with Bob Woodward to Richard Nixon's stiff, strange final speech to his staff. Many of those moments involve the Washington Post, with good reason: The lion's share of them come from the vivid reporting and writing of Woodward and Carl Bernstein, and from the film made from their book All the President's Men in 1976. That movie still defines the Watergate narrative, and also established the Post's first golden age. (You can read about its recent renaissance here.)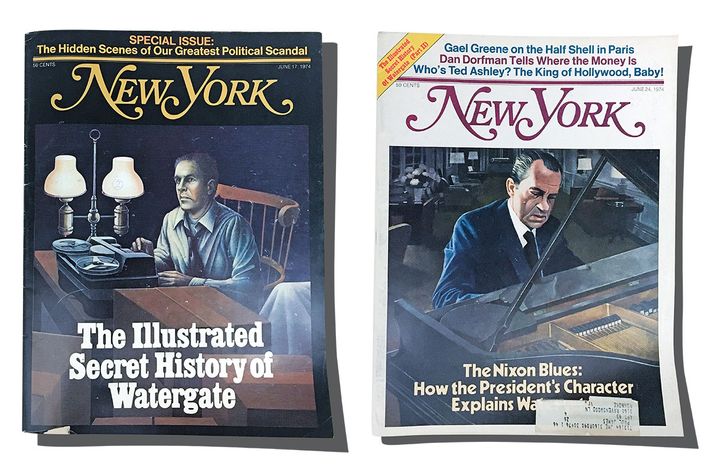 During Nixon's final, feverish months in the White House, New York tried a cinematic experiment of its own, commissioning a team of painters, including the great illustrator James McMullan, to re-create the pivotal scenes from Watergate. Until we all got the impression that Robert Redford and Dustin Hoffman had taken down Richard Nixon, this lively if decidedly eccentric series — spread over two weeks in June 1974, coinciding with the second anniversary of the break-in — was probably the closest you could get to being in the room with Haldeman, Erlichman, and the unindicted co-conspirator himself. Until we all heard the tapes, that is.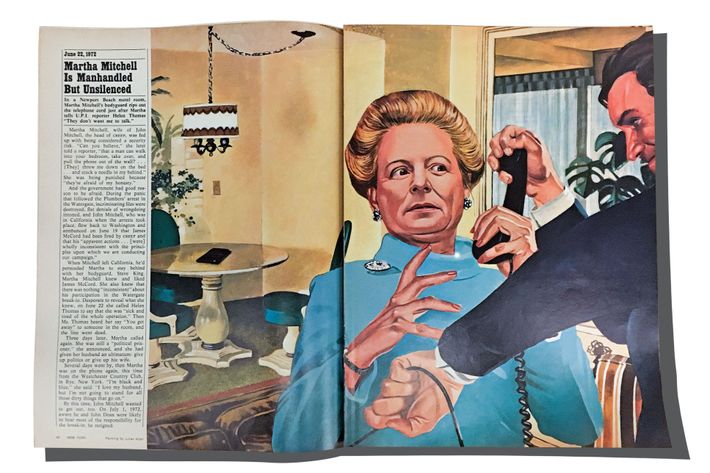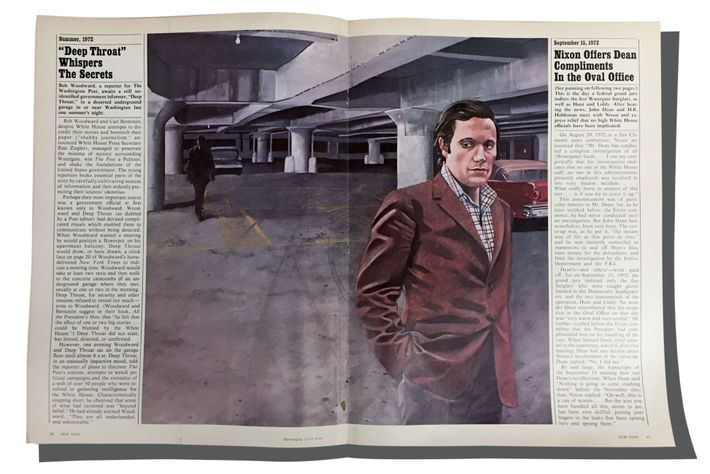 *This article appears in the June 27, 2016 issue of New York Magazine.