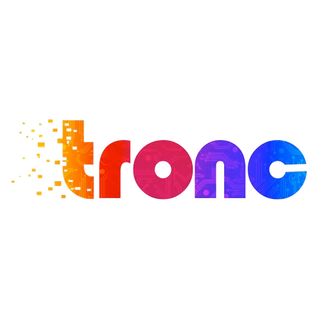 Tronc is here. Can you feel the excitement? Or rather, Tronc will be here. Tronc (stylized: "tronc") is the new name of Tribune Publishing, the media conglomerate that owns a number of regional newspapers, perhaps most importantly the Los Angeles Times.
Tribune, a national publishing powerhouse that has undergone some, erm, trouble over the last few years, is also facing a lawsuit from shareholders after it rejected two purchase offers from rival newspaper publisher Gannett this spring. But let's not talk about about that. Let's talk about tronc. tronc — it rolls off the tongue. "tronc" is an abbreviation of "tribune online content" — but, of course, it's so much more besides. What does tronc stand for? I will let tronc tell you.
tronc, or tribune online content, captures the essence of the Company's mission. tronc pools the Company's leading media brands and leverages innovative technology to deliver personalized and interactive experiences to its 60 million monthly

users.
"Our rebranding to tronc represents the manner in which we will pool our technology and content resources to execute on our strategy," Tribune Chairman Michael Ferro explains. And how. tronc!
The company will also launch "troncX, our content curation and monetization engine, to combine existing assets with new artificial intelligence ('AI') technology to accelerate digital growth. The Company conducted a 30-day pilot of its AI efforts involving 1% of its traffic, delivering a 400% increase in the yield on programmatic revenue." What does this mean? I think it means: Blogging. Or … ads? But also: tronc.
Anyway: It's tronc, baby! So kick back, grab an ice-cold tronc from the cooler and crack it open. Enjoy tronc.