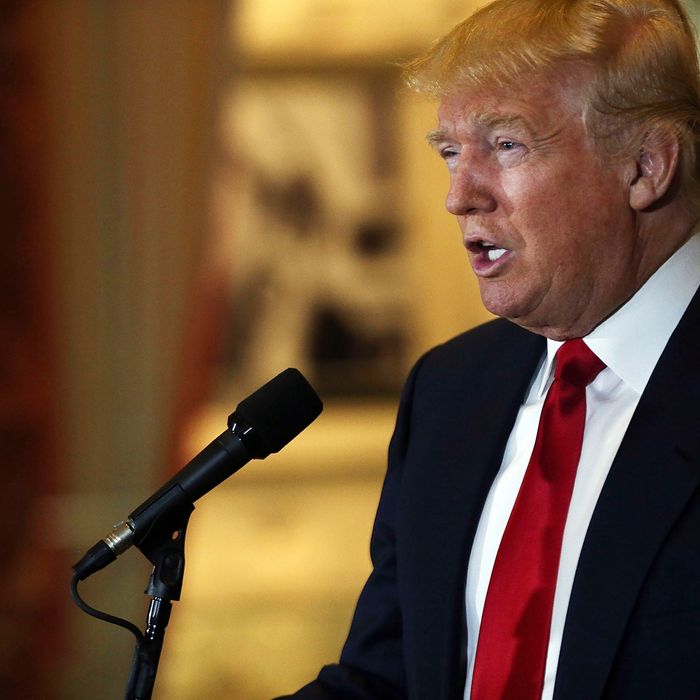 The great academic, Donald Trump.
Photo: Spencer Platt/Getty Images
"My whole life I've been greedy, greedy, greedy," Donald Trump has said. "I've grabbed all the money I could get. I'm so greedy. But now I want to be greedy for the United States." This is his pitch to the public — not that he is a saint, but a shrewd and effective businessman who is now eager to apply his talents to the public good, to make his success ours. There are innumerable flaws in Trump's proposal, but perhaps the most glaring and easily understood is that Trump has made this same promise before. It was the pitch behind Trump University — the great business genius will share his knowledge with you, helping you become rich. And Trump University was a total scam.
The Trump University scam was a way to prey on the vulnerability of economic strivers. The "university" published advertisements, which Trump personally approved, promising that its courses would somehow enable students to unlock vast wealth through the housing market. The ads varied, depending on conditions at the moment — in 2007, it used the housing boom as evidence of the potential for wealth. By 2008, it was using the housing bust as evidence of the same. (Trump dismissed fears of the housing bubble before it burst.) Images for Trump's ads here were found by BuzzFeed's Andrew Kaczynski: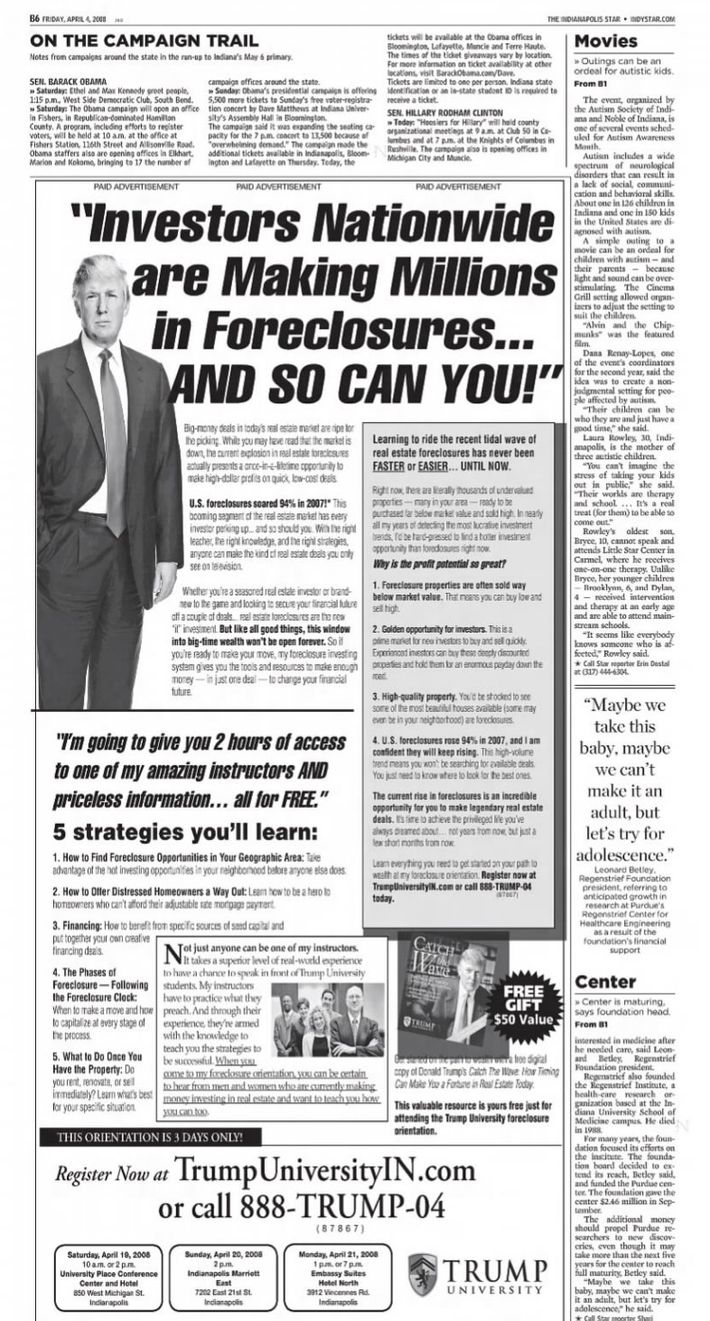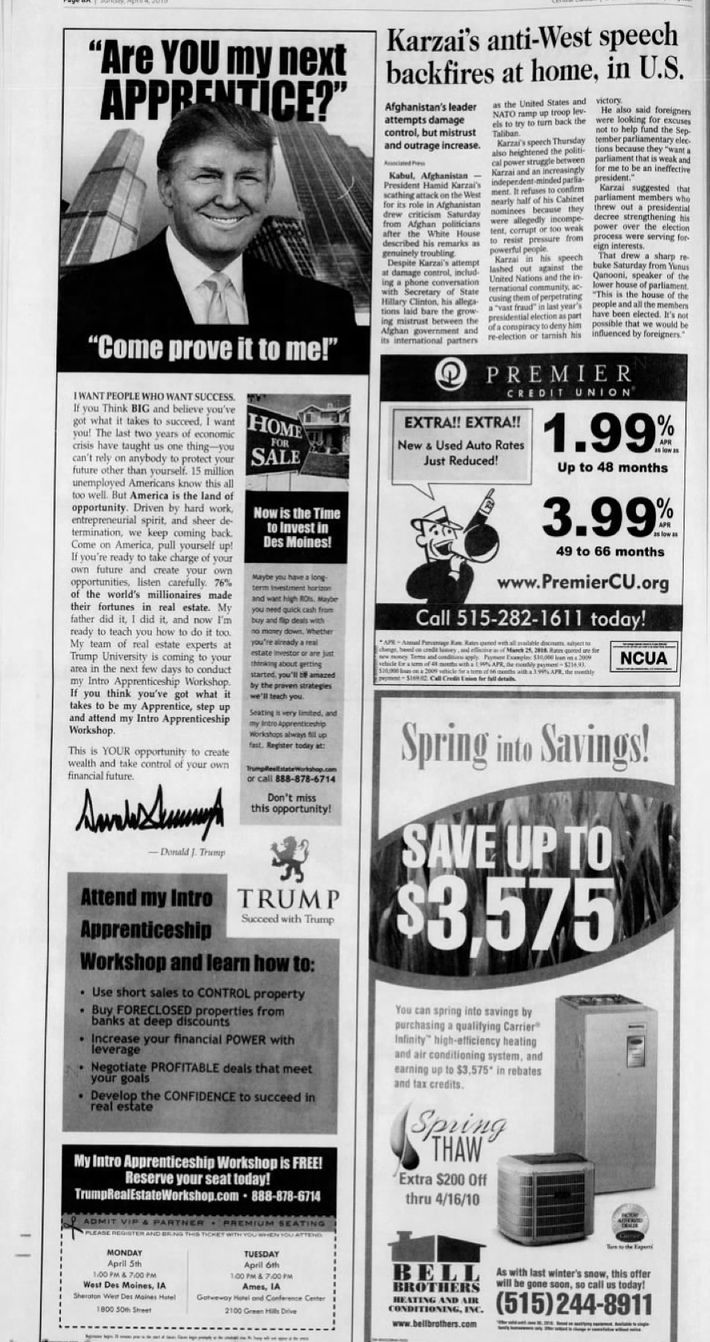 As the New York Times reports today, Trump University employed misleading, high-pressure sales tactics to separate customers from their money. Its employees use words like lie and total scheme to describe its methods. Contrary to its promises that Trump himself would be "actively involved" in the students' education and would "handpick" the instructors, he had no involvement in either. Indeed, the instructors themselves had dismal qualifications to teach business, and were qualified mainly by their training in high-pressure sales. The business "preyed upon the elderly and uneducated," one former employee testified, and encouraged its customers to max out their credit cards. "Instructors" at the "university" were coached to solicit financial information from the "students," ostensibly to guide their investment strategy, but in reality to help Trump University figure out how much they could be bilked for.

Trump has managed to delay the fraud trial until after the election and publicly lambasted the judge presiding over the trial as "Mexican." In the meantime, he is running the same scam on the vastly larger and more consequential tableau of the presidential election. His ask this time is not for your money but your vote. But the proposition is the same: His capitalistic brilliance — which is self-evident from his famous wealth, but the specifics of which must remain confidential as a trade secret — will be put at your disposal. The campaign, like the "university," is a fraud designed to benefit Trump by exploiting the uneducated, the desperate, and the vulnerable.