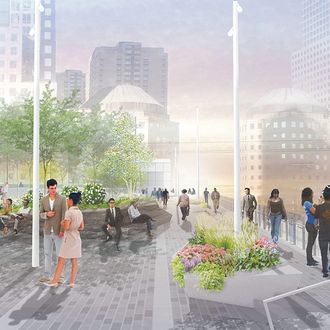 A rendering of Liberty Park.
Photo: AECOM
Lower Manhattan is about to get a brand-new park, as the World Trade Center's Liberty Park is reportedly set to open next week. The Port Authority told DNAinfo one $50 million, one-acre elevated greenspace will go live next week after the first tree was planted just about a year ago. (Daily Intelligencer reached out to the Port Authority to get the exact date and opening details, and we'll update when we hear back.)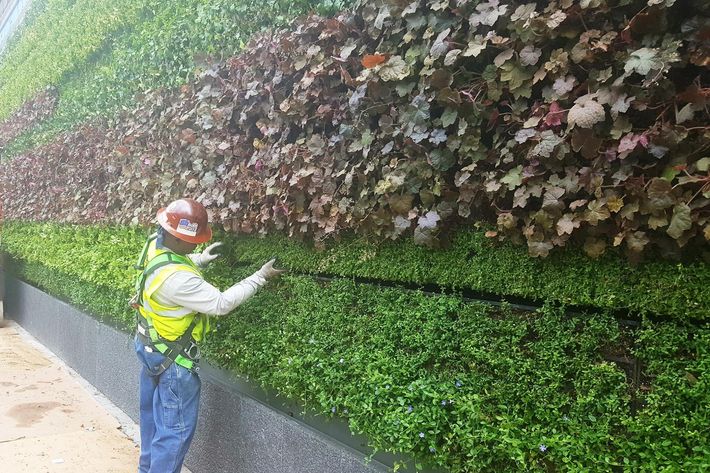 Liberty Park will sit atop/beautifully disguise the World Trade Center's vehicle security entrance. The park will be lined with a little more than 50 trees, and its walkways will give pedestrians a view of the 9/11 memorial. The big monument that will share space with Liberty Park, the St. Nicholas National Shrine, won't be completed until 2018. The Calatrava-designed cathedral (the same architect who designed WTC's Oculus, which opened in March) is a successor to the St. Nicholas Greek Orthodox Church, destroyed when one of the Twin Towers fell on September 11. 
Here are more previews of the progress on the "Living Wall" that will be covered in ivy and other plants: