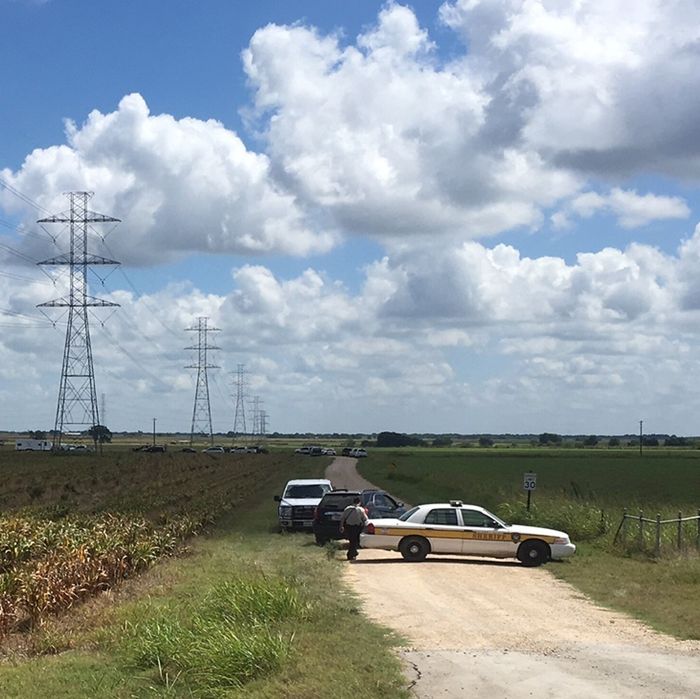 Police block a road near the scene of the crash.
Photo: James Vertuno/AP
An early-morning hot-air balloon ride in central Texas ended in tragedy on Saturday, leaving 16 people dead, according to the Associated Press. Local authorities say there were no survivors of those aboard the balloon, which reportedly caught fire in midair and crashed into a pasture in Lockhart, Texas, about 30 miles south of Austin. The Federal Aviation Adiministration and National Transportation Safety Board have sent investigators to the crash scene. It's the deadliest hot-air balloon incident since 19 people were killed in a 2013 crash in Luxor, Egypt.
While the cause of the crash is still not known, in this video, which purports to show the aftermath, you can see that some of the smoke is coming from debris on an overhead power line:
A local reporter filed this update from near the scene: