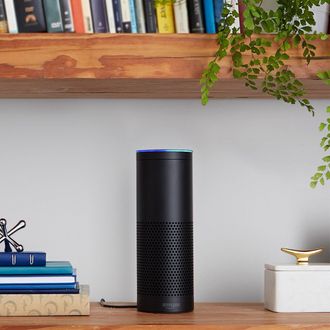 Previously, Amazon's personal assistant, Alexa, could only be used to order a few basic items and to reorder things you had already purchased on the site (Think Alec Baldwin shouting at the machine to reorder him Brioni socks in those ads with Jason Schwartzman that aren't at all annoying.) But today, that changes.
Now, people will be able to ask their devices to order from a range of millions of new products. Well, millions of new Prime-shipping-eligible products. (Which is good for Amazon's business, but also good for you, because who doesn't love free shipping and returns.) Just use those dulcet tones of yours to ask Alexa to order whatever your weird heart desires: paper towels, a fleet of drones, 42 copies of Lord of the Flies. The Amazon world is your oyster.
Unless you don't own an Alexa, in which case you get to hang with the rest of us plebs who are still perusing Amazon-dot-com from a desktop running Windows 95.