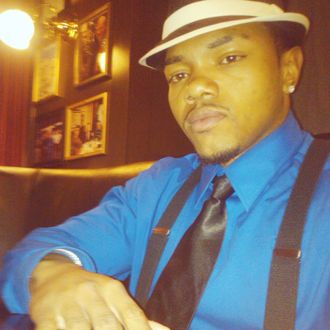 Long's Twitter profile photo.
Photo: @ConvosWithCosmo/Twitter
Following the shooting on Sunday morning that left three Baton Rouge, Louisiana, police officers dead and three injured, authorities identified the perpetrator as Gavin Eugene Long, an African-American man who had served in the Marines. Police said they are not ready to confirm that the Kansas City, Missouri, native acted alone, as they are still investigating whether he received help "indirectly, directly here, or at home."
Louisiana State police said Monday that Long intentionally ambushed and was "seeking out" the Baton Rouge cops. "We are still trying to find out what his motive was, and that's going to be part of our investigation," said J.B. Slaton, a public-affairs officer with the state police, "but we believe he was targeting those officers." As cops delve deeper into Long's motivations, his extensive online trail provides many clues about who he was and his mind-set in recent weeks. This is what we know so far:
Military Service
Long, who turned 29 on Sunday, served in the Marines from 2005 to 2010, according to records released by the military. He was a data-network specialist and was a sergeant when he received an honorable discharge in 2010. Long was deployed to Iraq from June 2008 to January 2009, and was awarded several medals, including one for good conduct.
Background
Long graduated from Kansas City's Grandview High School in 2005. The University of Alabama said in a statement that Long attended classes for one semester in spring 2012. He made the dean's list and university police had no interaction with him.
According to Missouri records, he had no criminal history. He was a defendant in a case involving delinquent city taxes, which was dismissed in June.
Reuters reports that Long and his wife divorced in 2011 and did not have any children.
Long's cousin, who asked to remain anonymous, told the Washington Post that he had traveled to Louisiana to celebrate his birthday. He said Long had recently traveled the world and was writing a book about his experiences, and never expressed particular anger about the shooting of black people by police. "He's a smart kid, he's a very smart kid," the cousin said. "He wasn't interested in any of that, not as far as I know."
He went on to describe him as "quiet" and a "good kid," and said he couldn't imagine that his cousin would shoot police officers — though, other family members told him the gunman was their relative.
The cousin's description of Long as mostly apolitical and reserved does not match other details about his life, such as his adoption of the name Cosmo Ausar Setepenra. Per NBC News:
Long officially filed paperwork in Jackson County, Missouri, last year declaring himself Cosmo Ausar Setepenra, a "sovereign citizen" of the United Washitaw De Dugdahmoundyah Mu'ur nation, a loosely affiliated network of mostly African Americans who claim to be Native American and don't believe the U.S. government has jurisdiction over them.
Online Persona
Cosmo Setepenra, who refers to himself as a "nutritionist, life coach, dietitian, personal trainer, author and spiritual adviser," left a large online footprint, and his biographical details, such as serving in the Iraq War, match that of Long. The Wall Street Journal reports that Long registered a website in April called ConvosWithCosmo.club, and there are several matching social-media accounts.
In an online biography, Long says he got an associate's degree in general studies at Central Texas College and spent time at Clark Atlanta University before he had a "spiritual revelation" and decided to drop out of college, sell all of his possessions, and head to Africa.
His videos have been pulled from YouTube, but The Advocate reports that last week he discussed the shooting of Alton Sterling by Baton Rouge police in a video called "Protesting, Oppression, and how to deal with Bullies." "If y'all wanna keep protesting, do that, but for the serious ones, the real ones, the alpha ones, we know what it's going to take. It's only fighting back of money, that's all they care about," he said. "Revenue and blood. Revenue and blood. Revenue and blood. Revenue and blood. Nothing else."
In other videos, Long calls the shooting of Dallas police officers "justice," and says he's gone to join the protests there. On July 8, he described himself as a former Christian and a former member of the Nation of Islam, and insisted he was not affiliated with any group. "They'll try to put you with ISIS or some other terrorist group," he said. "No. I'm affiliated with the spirit of justice. Nothing else."
In a July 10 video, he notes that Americans celebrate our white Founding Fathers standing up "against the oppressor," but "as soon as an African tries to fight back," it's different. "One hundred percent of revolutions … have been successful through fighting back, through bloodshed. Zero have been successful" through "simply protesting."
Many of the posts on Long's now-disabled Instagram give his rules for being an "alpha" male.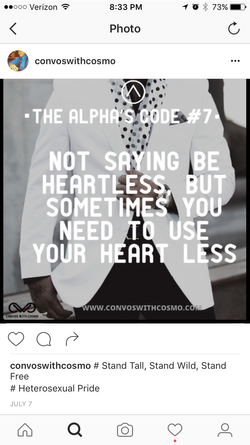 He posted a series of tweets in recent days that reference the shootings of Alton Sterling and Philando Castile, and call for standing up to oppressors.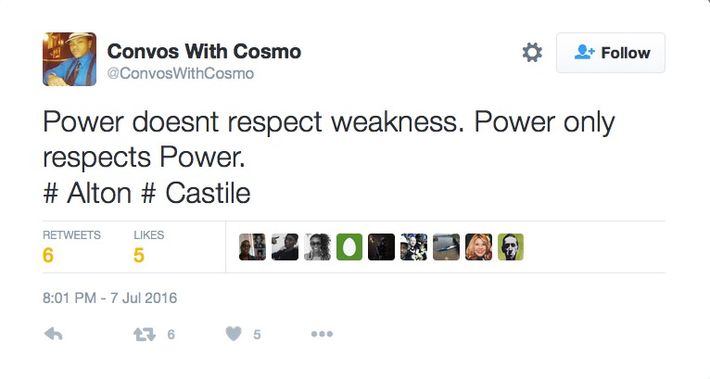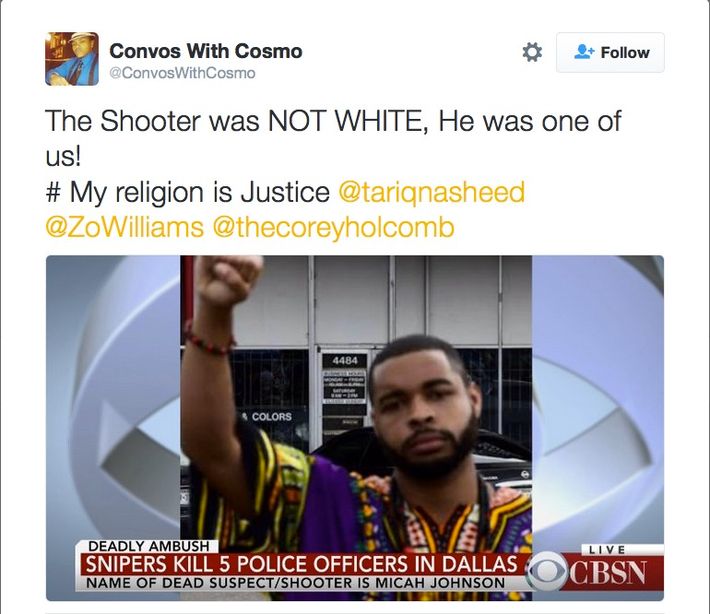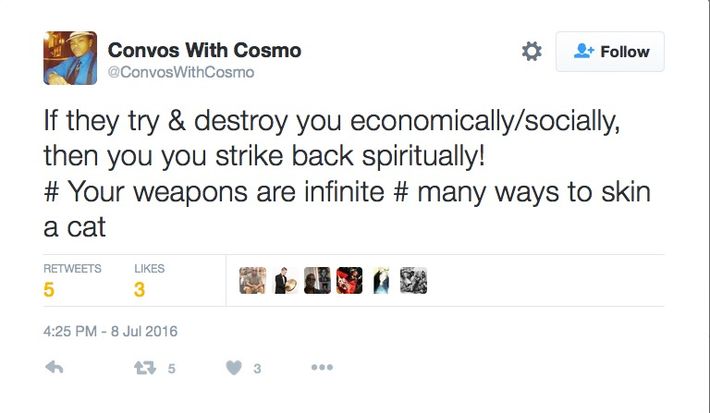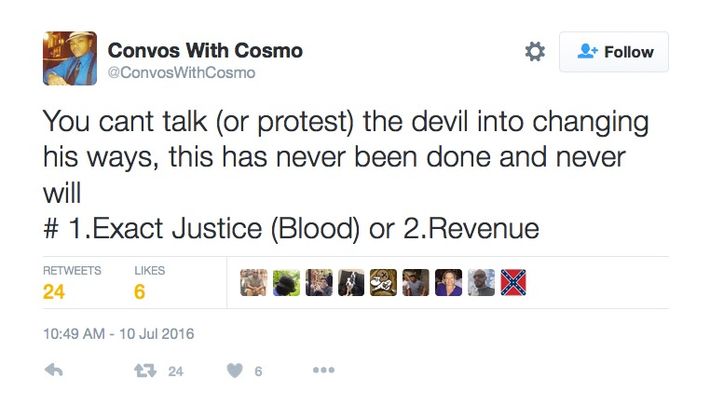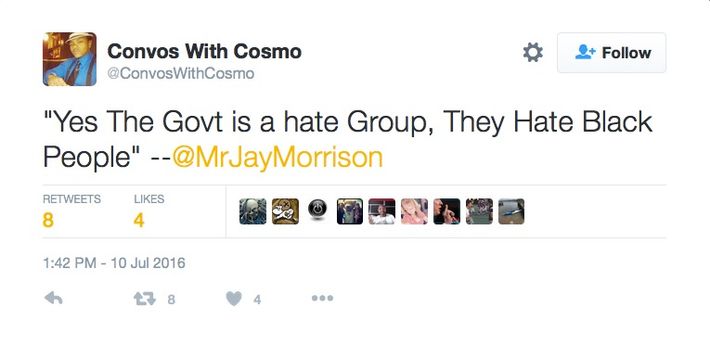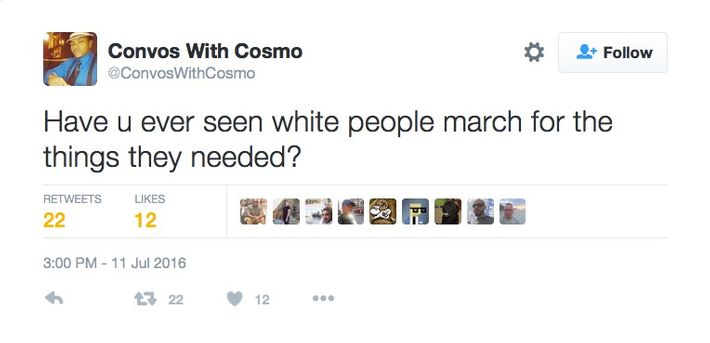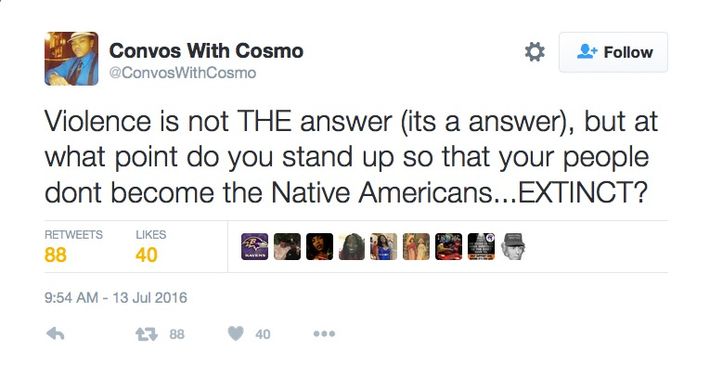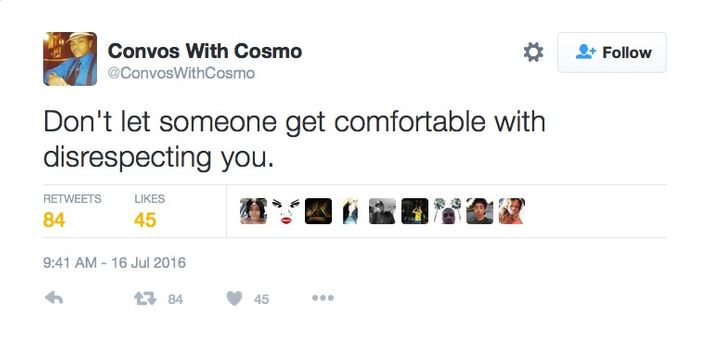 This tweet went up just hours before the shooting.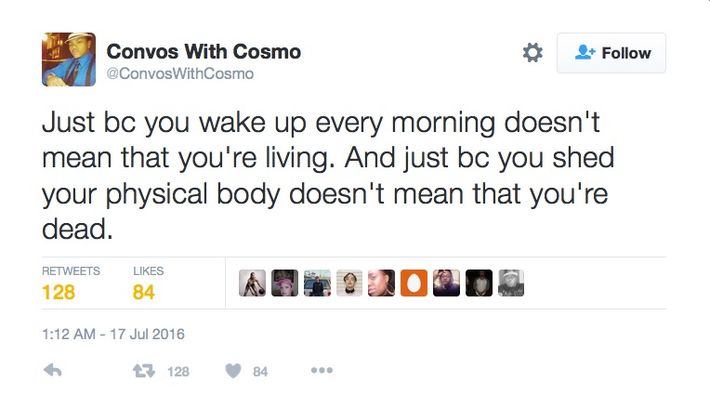 This post has been updated throughout.